Journal of the 1357th Reinforced Plenary Meeting of the Permanent Council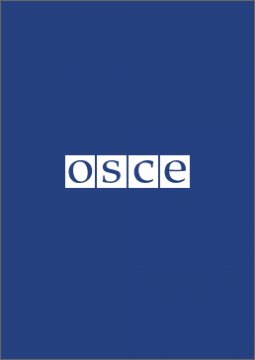 Procedural comments by the Delegation of the Russian Federation (Annex 1). The situation in and around Ukraine, including the recent non-compliance with OSCE commitments (Ukraine, Annex 2; Poland, Annex 3; France-European Union, Annex 4; Austria, Annex 5; France, Annex 6; United States of America, Annex 7; Canada, Annex 8; United Kingdom, Annex 9; Germany, Annex 10; Lithuania, Annex 11; Sweden, Annex 12; North Macedonia, Annex 13; Moldova, Annex 14; Iceland, Annex 15; Switzerland, Annex 16; Croatia, Annex 17; Albania, Annex 18; Slovenia, Annex 19; Romania, Annex 20; Bulgaria, Annex 21; Montenegro, Annex 22; Finland, Annex 23; Latvia, Annex 24; Estonia, Annex 25; Italy, Annex 26; Czech Republic, Annex 27; Norway, Annex 28; Hungary, Annex 29; Malta, Annex 30; Cyprus, Annex 31; Denmark, Annex 32; Turkey, Annex 33; Belgium, Annex 34; Luxembourg, Annex 35; Netherlands, Annex 36; Ireland, Annex 37; Greece, Annex 38; Portugal, Annex 39; Slovakia, Annex 40; Spain, Annex 41). Total failure by Ukraine to implement the Minsk agreements and consequent developments (Russian Federation, Annex 42; Germany, also on behalf of France, Annex 43; Belarus, Annex 44).
The views, opinions, conclusions and other information expressed in this document are not given nor necessarily endorsed by the Organization for Security and Co-operation in Europe (OSCE) unless the OSCE is explicitly defined as the Author of this document.