Goal 17: Partnerships for the goals
Revitalize the global partnership for sustainable development
"We are determined to mobilize the means required to implement this Agenda through a revitalized Global Partnership for Sustainable Development, based on a spirit of strengthened global solidarity, focused in particular on the needs of the poorest and most vulnerable and with the participation of all countries, all stakeholders and all people." – Preamble to the 2030 Agenda for Sustainable Development
The OSCE partners with the UN and other international organizations, regional and local organizations and agencies, the private sector and academia in order to forge effective responses to security challenges in its region.
In the environmental field, its partnership with the UN Development Programme, the UN Environment Programme, the UN Economic Commission for Europe and the Regional Environmental Centre for Central and Eastern Europe within the framework of the Environment and Security Initiative (ENVSEC) enables co-ordinated environmental action since 2003.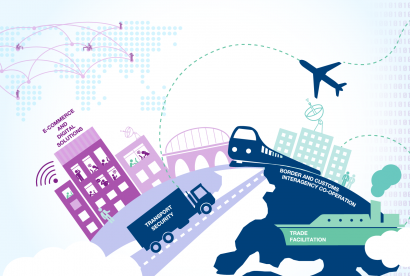 With the rapidly changing landscape of global trade, ensuring connectivity among economies has become crucial to participate in global economic growth; strengthening stability and security.
Read More...
Page - Activities - Office of the Co-ordinator of OSCE Economic and Environmental Activities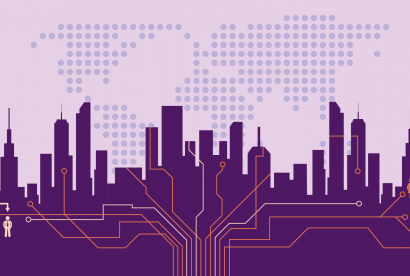 Daily technological progress has led to the digital transformation of the global economy, strongly impacting all aspects of our lives and our economic security. New technologies that underpin the Fourth Industrial Revolution are having a major impact on business, trade, transport as well as the traditional ways of employment, working time and space. Beyond significant lifestyle changes, these technologies are leading to the formation of new economic models as well as new forms of governance. The emerging and fast-evolving implications of digital transformation are not only leading to progress and prosperity, but also to the emergence of new or enhanced security threats and challenges.
Read More...
Page - Activities - Office of the Co-ordinator of OSCE Economic and Environmental Activities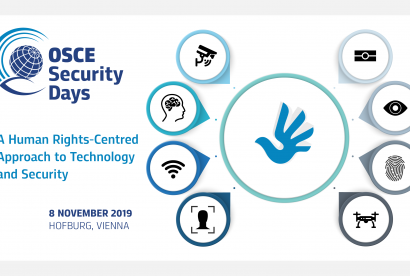 Technology has a growing impact on security, both for better and for worse. It can enable individuals to more effectively exercise their rights and enhance participation in democratic processes as well as help states secure their borders, combat crime, and increase transparency. At the same time,
Read More...
Event - Conference - OSCE Secretary General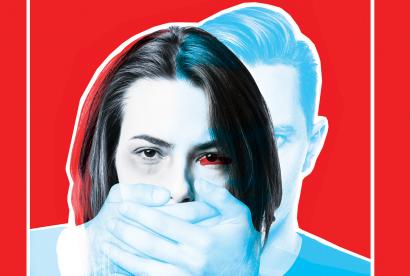 The objective of this project, which is being implemented in Bulgaria, Hungary and Romania, is to enhance the responsiveness, professional knowledge, skills and technical capabilities of criminal justice practitioners, in particular first responder police officers, investigators and prosecutors, in addressing gender-based violence (GBV). The project would contribute to increasing public trust in the criminal justice system's response in these three countries and could result in a more accurate reporting of GBV cases. This project was developed by the Strategic Police Matters Unit of the OSCE's Transnational Threats Department in partnership with the Institute for Police Education at Linnaeus University and in co-ordination with the OSCE Gender Section and the OSCE Office for Democratic Institutions and Human Rights (ODIHR).
Read More...
Project Page - OSCE Project - OSCE Secretariat - Human rights, Human dimension, Gender equality, Cross-dimensional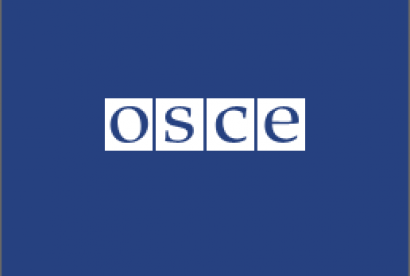 Statement by OSCE Chairperson-in-Office Miroslav Lajčák, Opening of the 2019 OSCE Asian ConferenceTokyo, Japan- 2 September 2019
Read More...
Document - Conference / meeting document - OSCE Chairmanship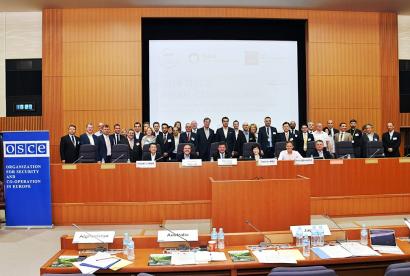 Tokyo, 2 September 2019 – Speaker after speaker reconfirmed that strengthening co-operation between OSCE participating States and its Asian Partners for Co-operation is key to achieving comprehensive security in the digital era at today's opening of the 20th Asian Conference in Japan.
Read More...
Press Release - Asian Partners for Co-operation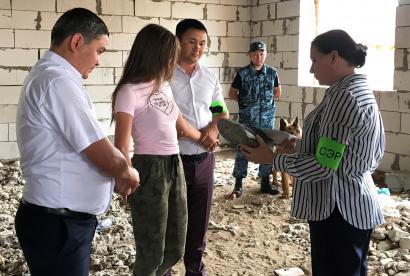 An OSCE-organized week-long simulation exercise on countering drug-related money laundering concluded on 26 July 2019 in Koschi, near Nur-Sultan. It took place at the Law Enforcement Agencies Academy under the General Prosecutor's Office.
Read More...
News - OSCE Programme Office in Nur-Sultan - Economic activities, Economic and environmental dimension, Good governance, Economic and environmental dimension, Countering terrorism, Politico-military dimension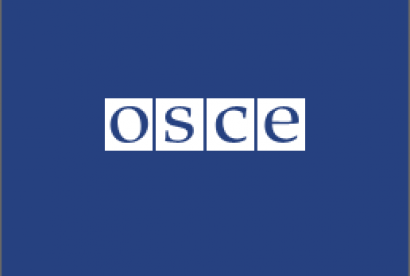 Security Days event: "The OSCE and the Sustainable Development Goals", Vienna, 4 June 2019.
Read More...
Document - Report - OSCE Secretary General
LUXEMBOURG, 7 July 2019 – High-level officials addressed the OSCE Parliamentary Assembly today, urging effective multilateralism and better alignment of regional organizations in advancing sustainable development. The OSCE PA is meeting in Luxembourg for its 28th Annual Session under the theme "Advancing Sustainable Development to Promote Security: The Role of Parliaments."
Read More...
Press Release - OSCE Chairmanship
Vienna, 5 July 2019 – Including women at all stages of the planning and decision-making processes in environmental security enables more effective and sustainable responses to the challenges we face, stressed participants at today's High-Level Discussion on Promoting the Role of Women in Addressing Environment and Security Challenges.
Read More...
Press Release - OSCE Chairmanship - Water management, Environmental activities, Economic and environmental dimension, Disaster risk reduction, Environmental activities, Economic and environmental dimension, Environmental activities, Economic and environmental dimension, Climate change, Environmental activities, Economic and environmental dimension, Hazardous waste management, Environmental activities, Economic and environmental dimension, Environmental good governance, Environmental activities, Economic and environmental dimension, Gender equality, Cross-dimensional