Goal 10: Reduced inequalities
Reduce inequality within and among countries
Up to this day, inequality persists and large disparities remain regarding access to health, education and other public services. Universal policies focused on the needs of disadvantaged and marginalized are required to help reduce poverty and inequality within and among countries.
The OSCE works to ensure access to public services and full enjoyment of citizenship rights by vulnerable and marginalized groups. The High Commissioner on National Minorities uses quiet diplomacy to promote the full participation of national minority groups in public life, for example by ensuring they have the opportunity to master the state language while also benefiting from education in their mother tongue. The Organization also works with partner organizations such as the United Nations High Commissioner for Refugees to solve the problem of statelessness, which affects groups such as Roma and Sinti in the OSCE region.
The OSCE promotes and facilitates effective legal migration schemes, such as circular migration. Together with institutional partners such as the International Organization for Migration and the International Labour Organization, the OSCE has produced knowledge tools such as the Handbook on Establishing Effective Labour Migration Policies to allow relevant stakeholders to improve the effectiveness of labour migration legislations and policies.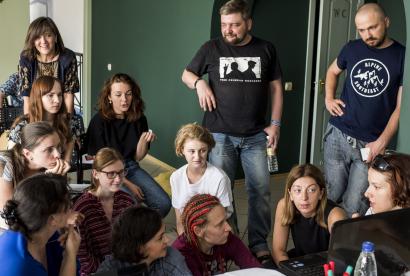 At first glance, Kostyantynivka in central Donbas could be any run-of-the mill, dull industrial town. But under the grey veneer hides a vibrant, multicultural community that is reclaiming spaces damaged by conflict through art.
Read More...
Story - Article - OSCE Project Co-ordinator in Ukraine - Media freedom and development, Human dimension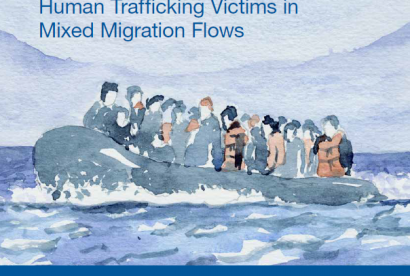 A Focus on First Identification and Reception Facilities Refugees and Migrants in the OSCE Region. Drawing upon almost two years of fact-finding field missions and ad-hoc expert research at grass-roots level in European countries most impacted by the present situation, this report focuses on the challenges and opportunities of the full spectrum of anti-trafficking responses at first identification and reception facilities for migrants and refugees in the OSCE region.
Read More...
Document - Study / report - OSCE Secretariat - Combating human trafficking, Cross-dimensional, Migration, Cross-dimensional