Goal 4: Quality education
Ensure inclusive and equitable quality education and promote lifelong learning opportunities for all
Obtaining a quality education is the foundation to creating sustainable development. Education can play a key role in preventing conflict by fostering a sense of opportunity and belonging, accommodating diversity and languages, and allowing for multiple views on history.
The OSCE High Commissioner on National Minorities regularly reminds both government and minority representatives of the right to education in and of minority languages on the one hand and the importance of mastering the state language on the other.
The OSCE Office for Democratic Institutions and Human Rights and the Organization's field operations promote a culture of peace and non-violence through programmes to combat hate crime and promote tolerance in communities and schools.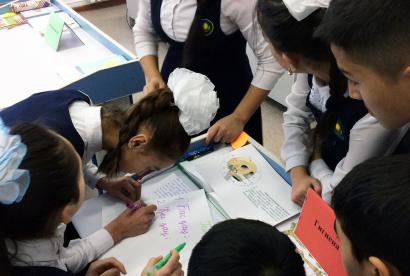 Most societies are multilingual. A language can be crucial to one's identity and membership in a community. Languages spoken by a minority need not to be an obstacle to an integrated and cohesive society. If they are respected and cultivated properly, they can enrich society and spur development.
Read More...
Story - Article - OSCE High Commissioner on National Minorities - National minority issues, Human dimension
Thu, 2016-10-06 15:32 Security Community Support and continuity in the education of Roma children is crucial for the integration of the Roma national minority in Serbia. The percentage of Roma who completed primary education increased from 29 percent in 2002 to 33 percent in 2011. By contrast, only
Read More...
Blog Article / Security Community Article - Security Community - Roma and Sinti, Human dimension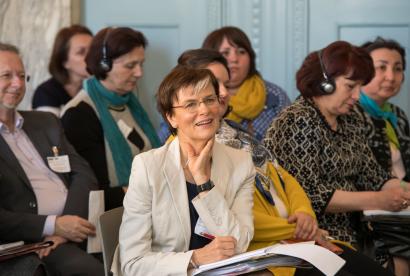 Wed, 2016-10-05 12:28 Security Community When Max van der Stoel, the first OSCE High Commissioner on National Minorities, decided to distill four years of behind-the-scenes diplomacy into a set of recommendations to participating States, he chose to focus on the topic of education. The Hague
Read More...
Blog Article / Security Community Article - Security Community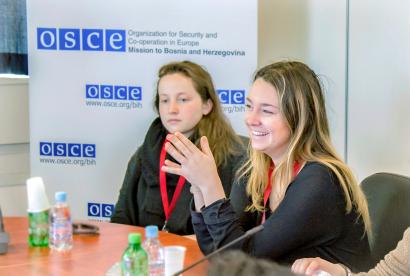 Working with education authorities, elected officials, school management, teachers, parents and students, the Mission to Bosnia and Herzegovina has the lead responsibility in the international community for supporting education authorities in ensuring inclusive and quality primary and secondary education for all children in Bosnia and Herzegovina.
Read More...
Page - Activities - OSCE Mission to Bosnia and Herzegovina - Education, Cross-dimensional