Goal 3: Good health and well-being
Ensure healthy lives and promote well-being for all at all ages
One of the targets countries have committed to reaching in order to ensure healthy lives is to substantially reduce the number of deaths and illnesses from hazardous chemicals and air, water and soil pollution and contamination. The OSCE helps its participating States to manage hazardous waste and chemicals, for example uranium legacy sites in Central Asia or industrial legacy sites in Armenia and Georgia, and to minimize the serious security risks that they pose. The OSCE's support to the Aarhus Convention through Aarhus Centres includes support to states in fulfilling their commitments to register and reduce air pollutants.
The OSCE assists participating States with the disposal of mélange, a highly-toxic, liquid rocket propellant used during the Cold War, which a number of the OSCE participating States still possess in large quantities, stored in deteriorating storage sites.
Strengthening the prevention of substance abuse is another target countries are aiming at to reach this goal. Preventing the devastating health and social consequences of drug addiction is an essential goal of the OSCE's work to promote international co-operation in combating international drug trafficking.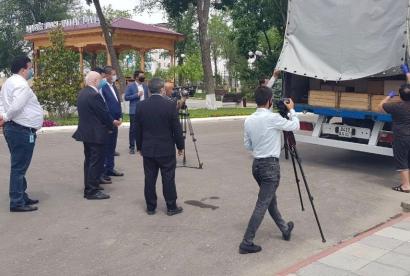 The OSCE Project Co-ordinator in Uzbekistan delivered humanitarian and anti-Covid aid following the collapse of the Sardoba dam in the Sirdaryo region in Uzbekistan on 13 May 2020. More than 70,000 citizens were evacuated from their homes due to the dam burst at the beginning of the month and resulting in flood. Given that the physical distance measures to stop the spread of Covid-19 became almost impossible, it was important to provide materials to combat that transnational threat along with providing the humanitarian aid.
Read More...
News - OSCE Project Co-ordinator in Uzbekistan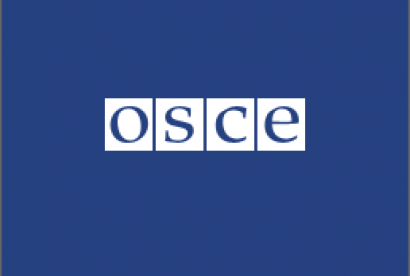 The posters were produced as part of the "End the Silence" awareness-raising campaign which was implemented by the OSCE Secretariat's Gender Section and supported by the OSCE Project Co-ordinator in Ukraine and the country's National Police. The posters were produced as part of the "End the
Read More...
Document - Poster - OSCE Project Co-ordinator in Ukraine - Gender equality, Cross-dimensional, Policing, Politico-military dimension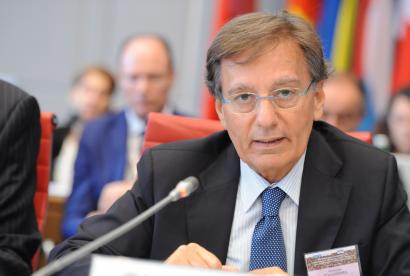 VIENNA, 16 July 2018 – The effectiveness of current drug control policies and strategic and innovative approaches to reducing the supply and demand of illicit drugs are the focus of the two-day OSCE-wide anti-drugs conference that opened in Vienna today. The conference brings together some 130 representatives of OSCE participating States and OSCE Partners for Co-operation...
Read More...
Press Release - OSCE Chairmanship - Policing, Politico-military dimension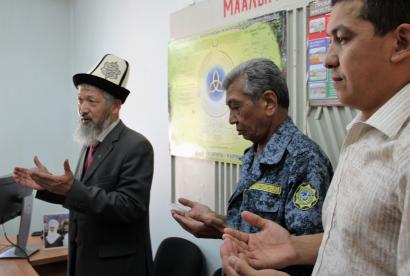 BISHKEK, 14 September 2016 – The Office of the Co-ordinator of OSCE Economic and Environmental Activities (OCEEA), the OSCE Centre in Bishkek and they Aarhus Centre in Osh today opened the first Public Environmental Information Centres (PEIC) in the towns of Mailuu-Suu and Shekaftar of Jalal-Abad region in southern Kyrgyzstan as well as in Min-Kush, Naryn region, in the northern part of the country...
Read More...
Press Release - OSCE Programme Office in Bishkek - Environmental activities, Economic and environmental dimension