Report on policing in the Federal Republic of Yugoslavia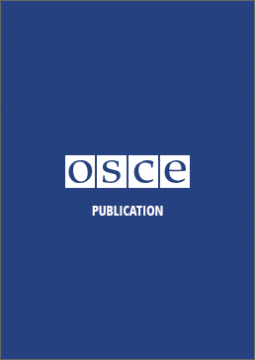 A consultative document by Richard Monk covering a wide range of policing issues
It is one of the core priorities of the OSCE to consolidate participating State's common values and help in building fully democratic civil societies based on the rule of law.

The Istanbul Charter for European Security signed in November 1999 includes a provision committing participating States to enhancing the OSCE's role in civilian police related activities.

Between the 3 and 5 December 2000, an OSCE Rapporteur Mission visited the Federal Republic of Yugoslavia and found that the reform of policing was principally linked to de-criminalisation, de-politicisation, creating public trust and confidence in the police and tackling organized crime.

On the 11 January 2001, the OSCE Permanent Council agreed to establish a Mission to the Federal Republic of Yugoslavia, comprising four major departments responsible for developments in rule of law, democratization, media development and law enforcement.

In February, the OSCE appointed a police consultant to carry out a comprehensive and participative study of policing in the Federal Republic of Yugoslavia and to recommend what changes accompanied by international assistance were necessary to modernize policing along European lines and integrate it with the international policing community.

The police consultant joined the Mission in March 2001 and began his work in April. This report is a record of his findings.
The views, opinions, conclusions and other information expressed in this document are not given nor necessarily endorsed by the Organization for Security and Co-operation in Europe (OSCE) unless the OSCE is explicitly defined as the Author of this document.