Goal 12: Responsible consumption and production
Ensure sustainable consumption and production patterns
Achieving sustainable consumption and production requires adherence to international norms on the management of hazardous chemicals and wastes. If not properly managed, these can have a grave impact on the environment and public health as they can contaminate water, soil and the atmosphere.
The OSCE helps its participating States to effectively manage hazardous waste and chemicals and to minimize the serious security risks that they pose. In Central Asia it helps the people in communities affected by uranium legacy sites in Central Asia, strengthening stakeholder engagement in remediation. The Aarhus Centres and Public Environmental Information Centres reach out to affected communities, particularly women and youth, raising their awareness of the risks and promoting practical small-scale safety measures.
The OSCE conducts risk assessments and develops recommendations related to hazardous waste accumulated at industrial legacy sites, for instance, in Armenia and Georgia. It has trained customs officers, border guards and environmental authorities from Belarus, Moldova and Ukraine in preventing illegal trans-boundary movement of hazardous waste.
The Organization has been and still is assisting participating States with the disposal of mélange, a highly-toxic, liquid rocket propellant used during the Cold War that a number of the OSCE participating States still possess in large quantities, stored in deteriorating storage sites. The projects involve transporting the toxic substance to disposal facilities where it was either destroyed or converted into products for civilian use –fertilizers, paint, industrial explosives and foam.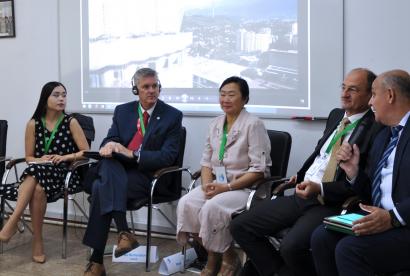 The OSCE-supported ninth annual Central Asian Leadership Programme (CALP) on Environment for Sustainable Development involving young leaders from the Central Asia and Afghanistan concluded on 23 September 2018 in Almaty, Kazakhstan...
Read More...
News - OSCE Programme Office in Astana - Environmental activities, Economic and environmental dimension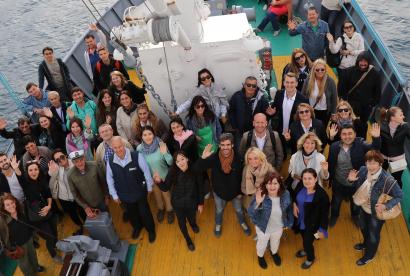 ISSYK-KUL, Kyrgyzstan, 20 September 2018- The Aarhus Centres and Public Environmental Information Centres from 15 countries concluded today in Issyk-Kul a two-day meeting on the 2030 Agenda for Sustainable Development and its goals. "The Aarhus Centres represent a bridge between government
Read More...
Press Release - OSCE Programme Office in Bishkek - Environmental activities, Economic and environmental dimension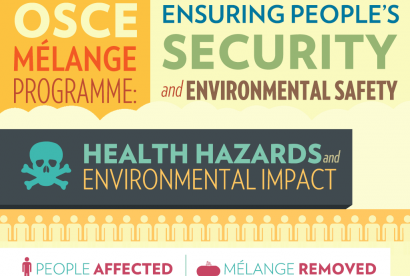 Mélange, a highly toxic, volatile, and combustible chemical substance that was extensively used in the Warsaw Pact countries during the Cold War, is a liquid rocket fuel component for short and medium-range missiles. After the end of the Cold War a number of OSCE states inherited large quantities
Read More...
Story - Infographic - Forum for Security Co-operation - Arms control, Politico-military dimension, Environmental activities, Economic and environmental dimension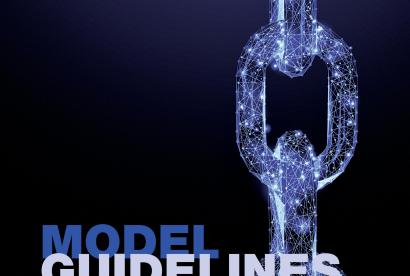 The aim of these model guidelines is to provide a practical tool to assist OSCE participating States and Partners for Co-operation in implementing concrete measures to prevent trafficking in human beings in supply chains. The publication highlights how States can implement legislation and policies that promote transparency to ensure that public supply chains are free from trafficked labour; and promote the fair and ethical recruitment of workers.
Read More...
Document - Study / report - OSCE Secretariat - Combating human trafficking, Cross-dimensional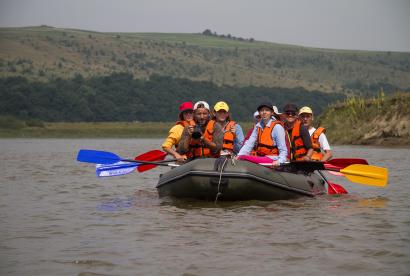 Wed, 2017-03-22 16:54 Security Community By Esra Buttanri "The first step in creating a more satisfactory basis for managing the interrelationships between security and sustainable development is to broaden our vision." These words were published 30 years ago, in the report Our Common Future, also
Read More...
Security Community Article - Security Community - Environmental activities, Economic and environmental dimension