News and press releases from the OSCE's global activities.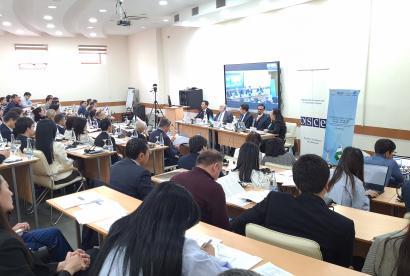 Publishing date:
16 November 2022
The OSCE Project Co-ordinator in Uzbekistan (PCUz) in co-operation with the Ministry of Justice, the Ministry of Foreign Affairs, the NGO "Legal Problems Research Center", and the Tashkent State University of Law held an international conference on 15 November in Tashkent.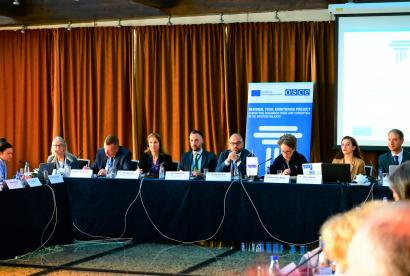 Publishing date:
15 November 2022
A Regional Conference on the investigation and adjudication of organized crime and corruption, gathering 45 justice sector stakeholders from across the region, as part of the OSCE Regional Trial Monitoring Project, opened on 15 November in Budva, Montenegro.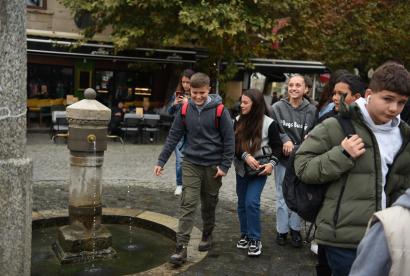 Publishing date:
15 November 2022
To teach schoolchildren about the importance of cultural and religious heritage, the OSCE Mission in Kosovo organized visits for over 130 elementary school pupils and their teachers to four sites in Prizren. The aim of the visits was to increase the knowledge of schoolchildren from different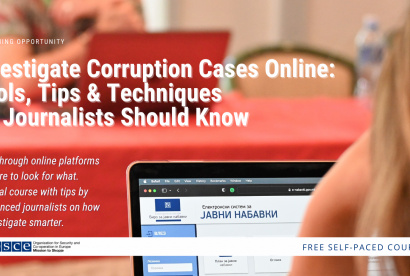 Publishing date:
15 November 2022
To promote investigative journalism and help media professionals hone their digital investigative skills so they can conduct more thorough research to bring the facts to light, the OSCE Mission to Skopje launched an e-learning course on 15 November 2022. This e-learning course provides a toolbox
Publishing date:
15 November 2022
Content type:
Press release
Vienna, 15 November – The development of women's entrepreneurial skills and equal opportunity for participation in the labour market, the effective participation of women in decision-making processes in the economic and environmental spheres and enhancing women's leadership role in the OSCE region were among the themes discussed yesterdayat the OSCE's Economic and Environmental Dimension Implementation Meeting (EEDIM).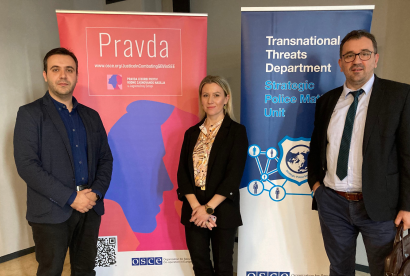 Publishing date:
15 November 2022
On 15 November 2022, the OSCE's Transnational Threats Department held a workshop in Sarajevo dedicated to updating the curriculum for law enforcement on gender-based violence (GBV).
Publishing date:
14 November 2022
Content type:
Press release
VIENNA, 14 November 2022- OSCE Representative on Freedom of the Media Teresa Ribeiro visited Malta from 9 to 11 November 2022 to discuss a broad array of media freedom issues with government authorities and civil society.