News and press releases from the OSCE's global activities.
Publishing date:
24 November 2022
Content type:
Press release
THE HAGUE, 24 November 2022- "Georgia's policies for ethnic minorities are evidence of the authorities' efforts to shoulder their responsibilities and improve legislative and institutional frameworks. Thanks to these efforts, Georgia has been acclaimed as a forerunner among the post-Soviet countries. However, regions with predominantly ethnic minority populations continue to suffer from the lack of basic social infrastructure," said Tamta Mikeladze, Director of Equality Policy Programme at the Social Justice Center.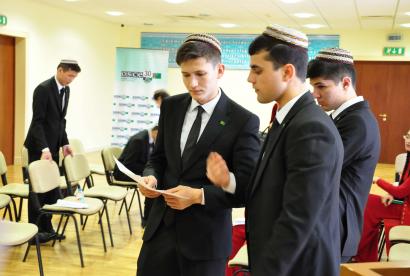 Publishing date:
24 November 2022
Forty students from the Institute of International Relations of the Ministry of Foreign Affairs of Turkmenistan and the International University for Humanities and Development completed an online course on the Organization for Security and Co-operation in Europe and its role in the Central Asian
Publishing date:
23 November 2022
Content type:
Press release
Enhancing efforts to implement the Women, Peace and Security agenda and assessing the situation of Ukrainian women refugees was at the centre of a two-day visit to Romania by Special Representative of the OSCE Chairman-in-Office on Gender, Liliana Palihovici, and OSCE Senior Adviser on Gender Issues, Lara Scarpitta.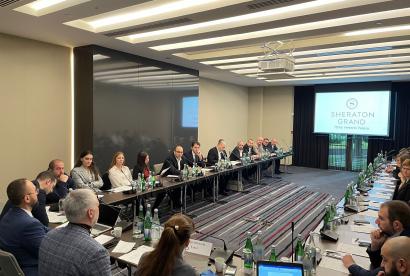 Publishing date:
22 November 2022
On 22 November 2022, the Office of the Co-ordinator of OSCE Economic and Environmental Activities (OCEEA), in partnership with the United Nations Office on Drugs and Crime (UNODC) conducted a workshop on regulating virtual assets for more than 30 experts from relevant agencies in Tbilisi, Georgia.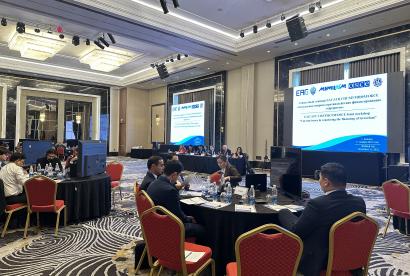 Publishing date:
22 November 2022
Some 64 representatives of financial investigation units and law enforcement agencies from Armenia, Azerbaijan, Belarus, India, Kazakhstan, Kyrgyzstan, Russian Federation, Serbia, Turkmenistan and Uzbekistan, as well as experts from international organizations attended a seminar on "Current Issues in Countering the Financing of Terrorism" held in Bishkek on 11 November.
Publishing date:
22 November 2022
The OSCE Transnational Threats Department launched an E-learning Course on the 'Fundamentals of Preventing Violent Extremism and Radicalization that Lead to Terrorism (VERLT)' on 22 November 2022.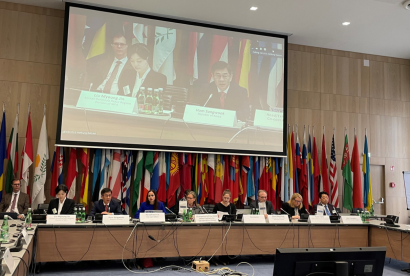 Publishing date:
21 November 2022
On 21 November 2022, an OSCE Asian Partners for Co-operation Group discussion was organized in Vienna by the Swedish Chair of the Group in co-operation with the Republic of Korea to exchange experiences with the OSCE relating to confidence and security building measures with focus on the situation on the Korean Peninsula.