News and press releases from the OSCE's global activities.
Publishing date:
26 September 2023
Content type:
Press release
OSCE Chairpersonship of North Macedonia convenes reinforced meeting of the OSCE Permanent Council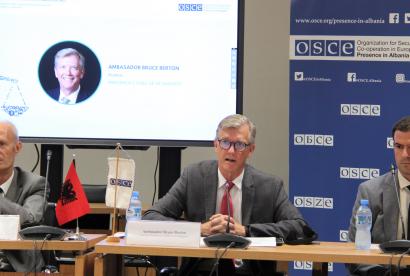 Publishing date:
26 September 2023
On 25 September 2023, OSCE Presence in Albania and the School of Magistrates held a joint ceremony to launch a new course on environmental legislation and judicial enforcement mechanisms.  The one-semester course – part of the initial education program for magistrate students – focuses on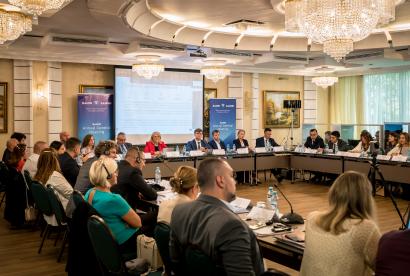 Publishing date:
26 September 2023
Representatives of twenty-two asset management agencies from across the OSCE area exchanged best practices in cross-border recovery and management of seized and confiscated criminal assets. They met from 20 to 22 September in Chisinau, Moldova for the Annual General Meeting of the Balkan Asset Management Interagency Network (BAMIN), currently presided by the Republic of Moldova.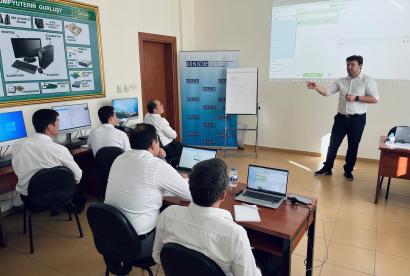 Publishing date:
25 September 2023
The OSCE Secretariat's Transnational Threats Department (TNTD) and the OSCE Centre in Ashgabat held a course on digital forensics at the Institute of the Ministry of Internal Affairs of Turkmenistan from 19 to 22 September 2023. Delivered by international experts, the course introduced over twenty representatives – from the Turkmenistan's Ministry of Internal Affairs, the Office of the Prosecutor General and the Cybersecurity Services of the "Turkmenaragatnashyk" Agency – to digital forensics, computer data, as well as open-source data analysis tools.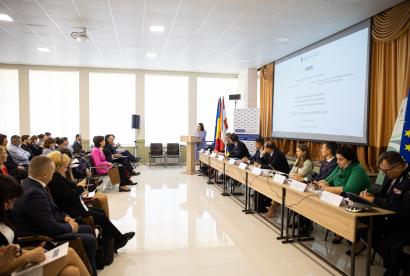 Publishing date:
25 September 2023
The OSCE supported the first national simulation exercise that united the entire Moldovan anti-human trafficking community. During a five-day simulated exercise, 80 practitioners from law enforcement agencies, social welfare officials, prosecutors, magistrates, and civil society organizations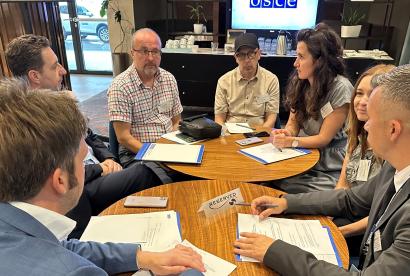 Publishing date:
25 September 2023
On 21 September, 40 participants representing municipalities, civil society organizations, and academia from South-Eastern Europe convened in Sarajevo to discuss the impacts of climate change and air pollution on health, and to explore local solutions. The meeting was organized by the Office of the Co-ordinator of OSCE Economic and Environmental Activities (OCEEA) in collaboration with the OSCE Mission to Bosnia and Herzegovina.
Publishing date:
24 September 2023