News and press releases from the OSCE's global activities.
Publishing date:
26 June 2020
Content type:
Press release
KYIV, 25 June 2020 – The Special Representative of the OSCE Chairperson-in-Office in Ukraine and in the Trilateral Contact Group (TCG), Ambassador Heidi Grau, made the following statement to the press after the regular meetings of the TCG and its Working Groups held through video conferencing:
Publishing date:
25 June 2020
Content type:
Daily report
Summary Compared with the previous reporting period, the SMM recorded fewer ceasefire violations in Donetsk region and more in Luhansk region. The Mission observed damage to civilian properties in Avdiivka. Members of the armed formations continued to deny the Mission passage at a checkpoint along
Publishing date:
25 June 2020
The OSCE Guidebook on Intelligence-Led Policing (ILP), developed by the Strategic Police Matters Unit (SPMU) of the OSCE Transnational Threats Department, is now available in French and Spanish...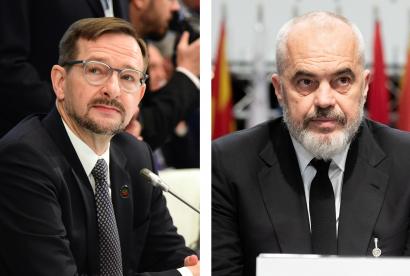 Publishing date:
25 June 2020
Content type:
Press release
VIENNA 25 June 2020 – "Our co-operation is faltering due to a lack of trust. That trust is lacking due to a breakdown in our dialogue, and due to clear and repeated disregard for our principles and commitments. We need change, and we need it now," said OSCE Chairperson-in-Office, Prime Minister and Minister for Europe and Foreign Affairs of Albania, Edi Rama, while addressing a three-day Annual Security Review Conference (ASRC), which concluded today in Vienna...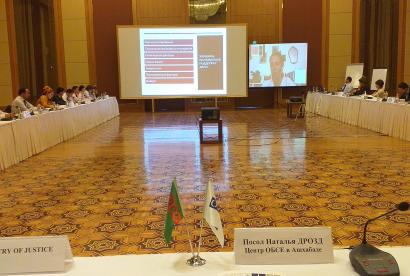 Publishing date:
25 June 2020
Strengthening rule of law compliant criminal justice responses to terrorism was the aim of an online seminar that concluded on 25 June 2020. Practitioners from relevant government agencies attended this event in Ashgabat, while international experts joined in online from their respective duty stations.
Publishing date:
24 June 2020
Content type:
Press release
Vienna, 24 June 2020- The Organization for Security and Co-operation in Europe (OSCE) and Tech Against Trafficking TAT), a coalition of international technology companies, today hosted an online event to launch ground-breaking research on how technology is being used to prevent and combat trafficking in human beings.
Publishing date:
24 June 2020
Content type:
Daily report
Summary Compared with the previous reporting period, the SMM recorded fewer ceasefire violations both in Donetsk and Luhansk regions. The SMM found its camera near Shyrokyne destroyed and the camera mast damaged, assessed as caused by a round from an undetermined weapon. Members of the armed