News and press releases from the OSCE's global activities.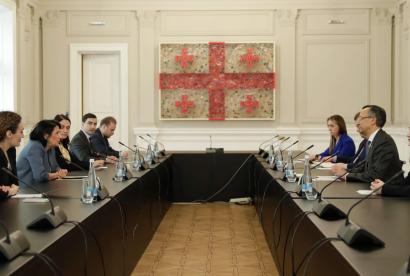 Publishing date:
21 April 2022
OSCE High Commissioner on National Minorities Kairat Abdrakhmanov has expressed his support for Georgia's efforts to increase opportunities for all, including national minorities, during his visit to the country between 11 and 16 April 2022. Abdrakhmanov commended Georgia's new State Strategy for
Publishing date:
21 April 2022
Vienna, 21 April – Yesterday, the OSCE Representative on Freedom of the Media Teresa Ribeiro and OSCE Parliamentary Assembly hosted a Joint Web Dialogue on the Safety of Female Journalists Online: The Role of Parliamentary Action.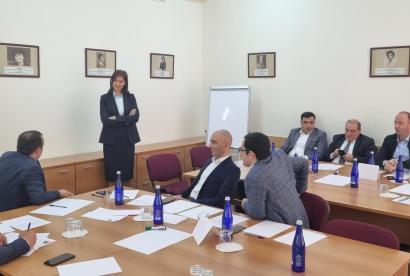 Publishing date:
20 April 2022
The effective investigation of money laundering crimes was at the center of a technical workshop held by the Office of the Co-ordinator of OSCE Economic and Environmental Activities (OCEEA) with the support of the Anti-Corruption Committee of Armenia (ACC).
Publishing date:
20 April 2022
On 11 and 12 April 2022, the Personal Representatives of the OSCE Chairman-in-Office for tolerance issues held meetings with representatives of the Council of Europe, the Commissioner for Human Rights, the European Commission against Racism and Intolerance, and the Committee on Equality and Non-Discrimination of the Council of Europe Parliamentary Assembly.
Publishing date:
20 April 2022
The OSCE Project Co-ordinator in Ukraine has published a collection of leaflets and publications on chemical security risks to help civilians take care of their safety in the conditions of ongoing hostilities.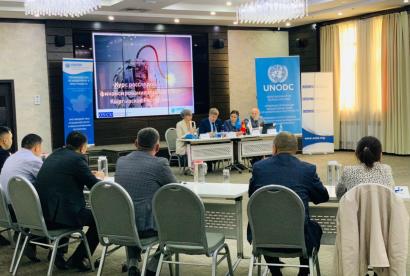 Publishing date:
19 April 2022
Terrorist financing encompasses the means and methods used by terrorist groups to finance their activities that poses serious threats to national, regional and international stability and economic growth.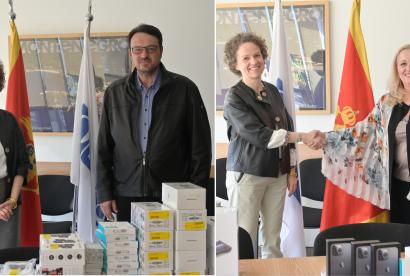 Publishing date:
15 April 2022
On 12 April 2022, Ambassador Waag handed over nine sets of mobile journalism equipment to the journalists of daily newspaper Dan, while on 15 April, three sets of mobile journalism equipment, three laptops, two printers and a drone were delivered to the NGO Context and its investigative portal Libertas Press.