News and press releases from the OSCE's global activities.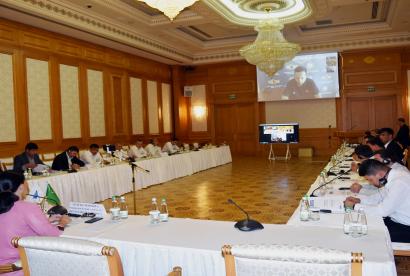 Publishing date:
13 September 2022
An OSCE-organized training course on open source intelligence in criminal investigations took place in Ashgabat from 13 to 16 September 2022. The aim of the course was to share experiences in combating drug trafficking using modern open source tools, including social media and other internet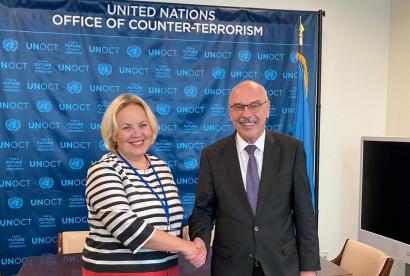 Publishing date:
12 September 2022
From 6 to 9 September, Ambassador Alena Kupchyna, the OSCE Co-ordinator of Activities to Address Transnational Threats (TNTD), and Fejzo Numanaj, the Acting Head of the TNTD Action against Terrorism Unit, participated in the United Nations Global Congress of Victims of Terrorism in New York.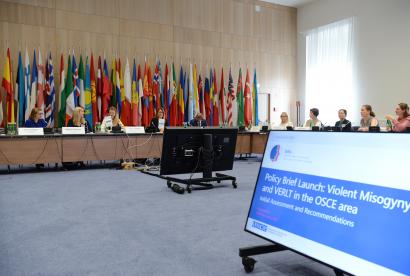 Publishing date:
9 September 2022
The prevalence of violent misogynistic attitudes across the ideological spectrum of violent extremism, and the risks related to overlooking this issue in policymaking, is the focus of a new OSCE policy brief published today in Vienna.
Publishing date:
9 September 2022
Content type:
Press release
PRAGUE, 9 September 2022 – Expanding the use of green technologies, reducing reliance on fossil fuels and energy diversification are vital to security, stability and post Covid-19 sustainable economic recovery across the OSCE region, said participants of the concluding meeting of the 30th Economic and Environmental Forum (EEF) of the OSCE in Prague. The forum focused on promoting security and stability in the OSCE area through sustainable economic recovery from the COVID-19 pandemic.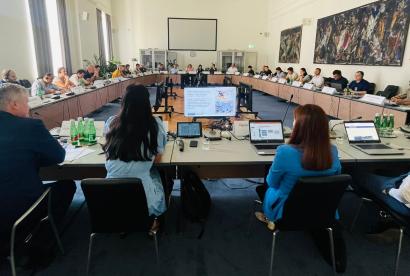 Publishing date:
9 September 2022
On September 9, 2022, the OSCE Border Management Staff College (BMSC) concluded a four-week Staff Course in Vienna, Austria. The enterprise represented the 33rd such offering conducted by the College since its founding in 2009 and the second held outside its home campus in Dushanbe, Tajikistan.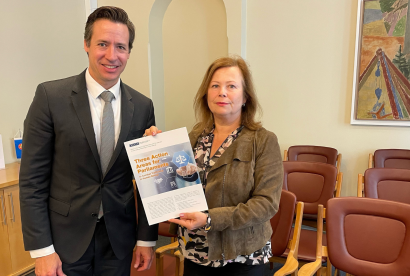 Publishing date:
8 September 2022
Content type:
Press release
OSLO, 8 September 2022 – Valiant Richey, OSCE Special Representative for Combating Trafficking in Human Beings, concluded his four-day visit to Norway today. He highlighted the country's progress made in establishing specialized institutions to protect child victims of crime and noted a need for update of the anti-trafficking strategy and improved national co-ordination of victim assistance.
Publishing date:
8 September 2022
From 6 to 8 September, the OSCE Transnational Threat Department's Border Security and Management Unit organized a working visit to Georgia, with the support of the Georgian Revenue Service and Ministry of Internal Affairs. This visit was an opportunity for members of the Platform, which focuses on preventing and countering corruption at the border, to improve their skills and learn from the Georgian experience.