News and press releases from the OSCE's global activities.
Publishing date:
22 September 2023
Open letter by Ambassador Brian Aggeler, Head of the OSCE Mission to BiH, to the members of the Republika Srpska National Assembly
Publishing date:
22 September 2023
The Deputy Head of the OSCE Mission to Bosnia and Herzegovina (BiH), Thomas Busch, paid a three-day visit to Srebrenica, Lukavac, Lopare and Skelani. During his trip, he attended the 20th anniversary of the Srebrenica Genocide Memorial Centre, met with officials and members of the Majevica Inter Municipal Working Group and the EUFOR LOT Vlasenica, and handed over equipment for a school playground in Skelani.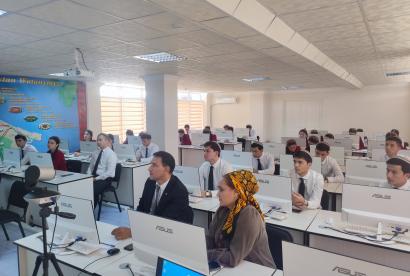 Publishing date:
22 September 2023
Some forty-five students from the Turkmen State Institute of Finance attended an OSCE-organized training course on Anti-Money Laundering and Combating the Financing of Terrorism (AML/CFT) that took place in a hybrid format from 18 to 22 September 2023. The OSCE Centre in Ashgabat organized the
Publishing date:
21 September 2023
The OSCE Project Co-ordinator in Uzbekistan supports a "National Cyber Incident Classification" workshop for representatives of participating States from Central Asia and South Caucasus as well as from Mongolia on 21 and 22 September 2023 in Tashkent. The workshop is organized by the OSCE Secretariat's Transnational Threats Department (TNTD), in co-operation with the Cyber Security Center Uzbekistan.
Publishing date:
21 September 2023
Prishtinë/Priština, 21 September 2023 –The OSCE Mission published today a set of guidelines for reporting on courts to assist journalists in Kosovo in their work and contribute to responsible and informed journalism. The guidelines offer comprehensive support for journalists navigating the Kosovo court system and emphasize ethical and legal considerations in reporting on the judiciary.
Publishing date:
20 September 2023
On 20 September, the OSCE Mission to Montenegro concluded a two-day workshop on ecology and climate change for the staff of parliamentary working bodies, with a focus on quality of water and environmental monitoring.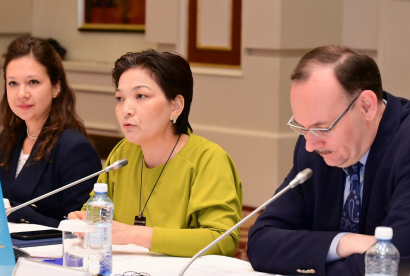 Publishing date:
20 September 2023
The regional conference on Promoting Women's Participation in Law Enforcement in Central Asia, held on 14 and 15 September 2023 in Astana, Kazakhstan, marked a significant milestone in the ongoing efforts to empower women in the region's law enforcement agencies. It brought together representatives of national authorities, including the Ministry of Interior, Police Academies, Prosecutor Offices, Policewomen Associations, and other relevant law enforcement agencies, alongside OSCE structures and field operations, civil society organizations, academic institutions, and international organizations.