News and press releases from the OSCE's global activities.
Publishing date:
22 October 2018
Content type:
Daily report
The SMM recorded fewer ceasefire violations in Donetsk and Luhansk regions between the evenings of 19 and 20 October, compared with the previous reporting period. Between the evenings of 20 and 21 October, the Mission recorded fewer ceasefire violations in Donetsk region and more in Luhansk region, compared with the previous 24 hours. The SMM followed up on reports of civilian casualties in a location between Zolote-4/Rodina and Zolote-5/Mykhailivka. It observed damage to civilian infrastructure in Novoluhanske and to a tent caused by bullets near the entry-exit checkpoint in Maiorsk. It recorded ceasefire violations assessed as inside the Zolote disengagement area and near the Stanytsia Luhanska and Petrivske disengagement areas. The SMM's access remained restricted in all three disengagement areas as well as near Zaichenko, Novoazovsk, Lebedynske and Yuzhna-Lomuvatka as well as Izvaryne, near the border with the Russian Federation. The SMM facilitated and monitored adherence to the ceasefire to enable repairs to the Petrivske pumping station and to a water pipeline between Zolote and Popasna. In Lviv, it monitored a peaceful gathering in front of the Prosecutor's office.юю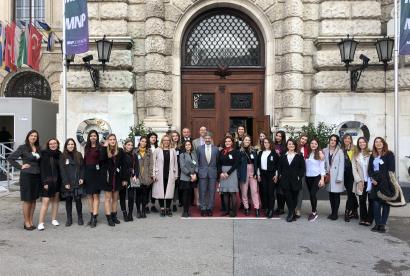 Publishing date:
22 October 2018
The fourth OSCE Dialogue Academy for Young Women, which brought together 24 participants from Belgrade and Prishtinë/Priština, concluded on 21 October 2018 in Stadtschlaining, Austria...
Publishing date:
22 October 2018
Content type:
Press release
COPENHAGEN, 22 October 2018 – Leading members of the OSCE Parliamentary Assembly's election observation mission to the 28 October presidential election in Georgia are arriving this week in Tbilisi for final preparations of the mission...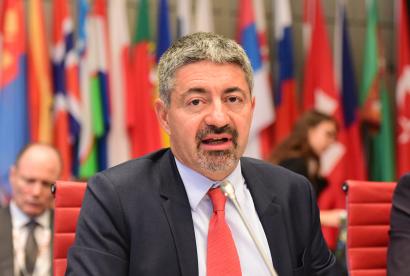 Publishing date:
22 October 2018
The likely challenges that the law enforcement agencies will face in the years to come and strategies for future policing were the focus of the OSCE's 2018 Annual Police Experts Meeting, held in Vienna on 22 and 23 October 2018...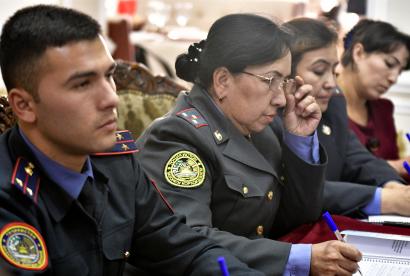 Publishing date:
22 October 2018
Women's engagement in prevention and resolution of conflicts, peace negotiations, peacekeeping and humanitarian response was the focus of a train-the-trainer course organized by the OSCE Programme Office in Dushanbe on 19 October 2018 in Dushanbe. The event marked the 18th anniversary since the adoption of UN Security Council Resolution 1325 on women, peace and security.
Publishing date:
22 October 2018
A five-day training course aimed at further strengthening the capacity of Kazakhstan to counter terrorist financing was organized in Burabay, Kazakhstan from 16 to 20 October 2018. The training seminar was delivered to Kazakh participants from the capital and from the country's Akmola, Aktobe and Karagandy regions.
Publishing date:
22 October 2018