News and press releases from the OSCE's global activities.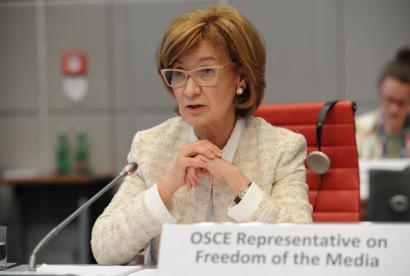 Publishing date:
19 May 2022
Content type:
Press release
VIENNA, 19 May 2022 – Even though the Mandate she holds sees its 25th Anniversary this year, there is nothing to celebrate, said OSCE Representative on Freedom of the Media Teresa Ribeiro in her bi-annual statement to the members of the OSCE Permanent Council today.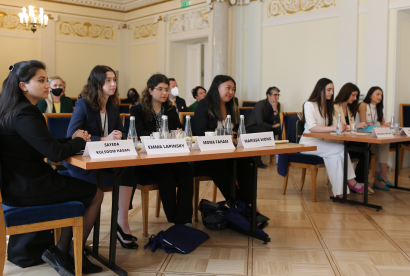 Publishing date:
19 May 2022
A team of law students from the Free University of Tbilisi has won the final of the moot court competition on the rights of people with disabilities hosted in Warsaw today by the OSCE Office for Democratic Institutions and Human Rights (ODIHR). The competition was the first of its kind organized by
Publishing date:
19 May 2022
The OSCE Mission to Montenegro, together with the OSCE Mission to Skopje, supported the organization of a networking meeting between the Women Police Association of Montenegro and women police officers from North Macedonia, on 17 and 18 May 2022 in Skopje.
Publishing date:
19 May 2022
Strengthening co-operation among human rights and women's organizations providing support services to survivors of gender-based violence to promote the exchange of experience and expertise in Central Asia was the focus of the regional conference held in Dushanbe on 18 and 19 May 2022.
Publishing date:
19 May 2022
On 29 April 2022, Almazbek Beishenaliev, Minister of Education and Science of Kyrgyzstan, and Alexander Wolters, Director of the OSCE Academy in Bishkek signed a Memorandum of Understanding (MoU) to strengthen the cooperation in youth crime and drug use prevention.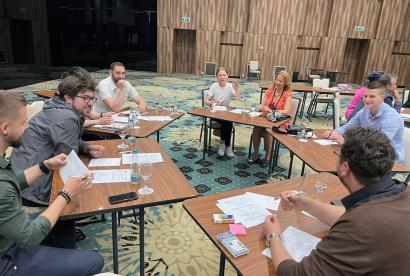 Publishing date:
19 May 2022
The social re-use of confiscated assets was the focus of three training events held by the OSCE and the Center for Civil Society Promotion (CPCD) in Bosnia and Herzegovina. The events were held on May 13 (Sarajevo), 16 (Tuzla) and 17 (Banja Luka). The 80 participants from civil society organizations had the opportunity to reflect on how they can contribute to the fight against organized crime and corruption and discussed which mechanisms civil society can effectively use to implement projects on social re-use.
Publishing date:
19 May 2022
On 18-19 May, the OSCE Programme Office (POiB) kicked-off a series of capacity-building activities, within its programmatic efforts to support peacebuilding activities in Kyrgyzstan. The workshop, which was held in Osh city, focused on strengthening Kyrgyzstan's early warning and conflict prevention institutions, including within the framework of implementing the national civic integration concept "Kyrgyz Jarany" ("Kyrgyz Citizen").