News and press releases from the OSCE's global activities.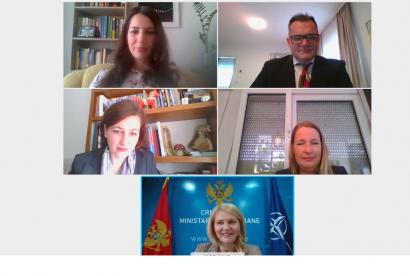 Publishing date:
7 April 2021
On 6 April 2021, Siv-Katrine Leirtroe, Deputy Head of the OSCE Mission to Montenegro, met virtually with the Minister of Defence of Montenegro, Olivera Injac.
Publishing date:
6 April 2021
Content type:
Daily report
Summary In Donetsk region, between the evenings of 2-5 April, the Mission recorded 1,424 ceasefire violations. In the previous reporting period, it recorded 594 ceasefire violations in the region. Nine hundred ceasefire violations were shots and bursts of heavy-machine-gun fire heard on the night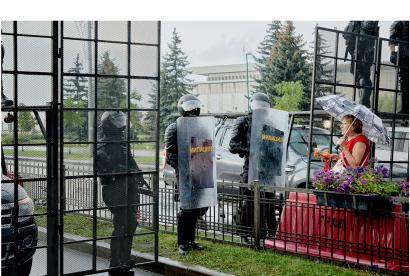 Publishing date:
6 April 2021
Content type:
Press release
WARSAW, 6 April 2021 – The numerous credible reports of criminal charges, administrative detention, intimidation and harassment targeting Belarusian citizens and human rights defenders simply for going about their lives or carrying out their work that have reached the OSCE Office for Democratic Institutions and Human Rights (ODIHR) in recent months, are of increasing concern amid the ongoing human rights violations in the country.
Publishing date:
6 April 2021
Content type:
Weekly report
Kamensk-Shakhtinskiy, Russian Federation. The Observer Mission (OM) continues to operate 24/7 at both Border Crossing Points (BCPs). The overall number of border crossings by persons slightly increased at both BCPs compared to the previous week.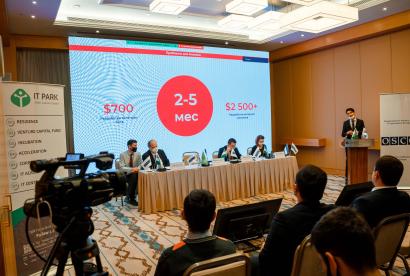 Publishing date:
6 April 2021
On 2 April 2021, the OSCE Project Co-ordinator in Uzbekistan (PCUz) held a seminar on the practical relevance and prospects for developing the open data systemin Uzbekistan. The PCUz organized the event in collaboration with the State Committee of the Republic of Uzbekistan on Statistics (UZSTAT) and the Technological Park of Software Products and Information Technologies (IT-Park Uzbekistan).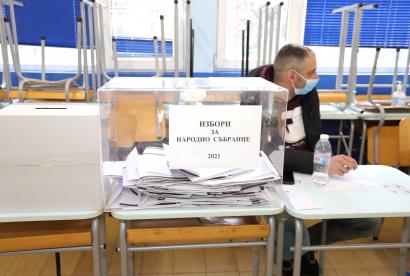 Publishing date:
5 April 2021
Content type:
Press release
SOFIA, 5 April 2021 –Bulgaria's parliamentary elections were competitive and efficiently run despite the difficult circumstances caused by the COVID-19 pandemic, and fundamental freedoms were respected. However, the massive use of state resources gave the ruling party a significant advantage, and a lack of editorial diversity was of concern, international observers said in a statement today...
Publishing date:
3 April 2021
Content type:
Daily report
Summary In Donetsk region, the Mission recorded 594 ceasefire violations, including 453 explosions. In the previous reporting period, it recorded 225 ceasefire violation in the region. In Luhansk region, the SMM recorded 427 ceasefire violations, including 58 explosions. In the previous reporting