News and press releases from the OSCE's global activities.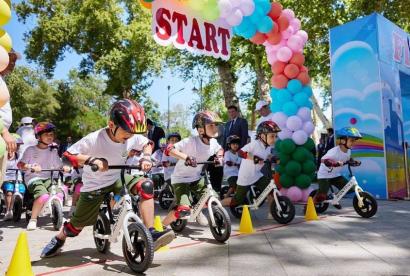 Publishing date:
2 June 2022
On 30 May 2022, the OSCE Project Co-ordinator in Uzbekistan (PCUz) in co-operation with the Ministry of Preschool Education, the Ministry of Sports Development and the Cycling Federation organized a cycling marathon in Samarkand to promote sustainable green development and improve environmental awareness.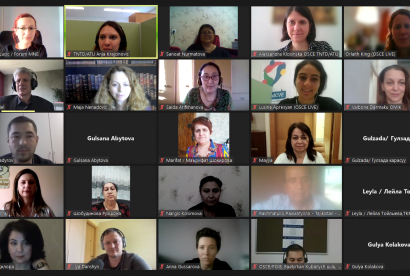 Publishing date:
2 June 2022
On 2 June 2022, the Action against Terrorism Unit of the OSCE Transnational Threats Department (TNTD/ATU) held an interactive workshop on media literacy to prevent and counter violent extremism and radicalization that lead to terrorism (P/CVERLT), in which 26 OSCE-trained facilitators from South-Eastern Europe and Central Asia participated.
Publishing date:
2 June 2022
Countering the illicit financial flows linked with Afghan opiates trafficking was at the centre of a meeting by the Expert Working Group of the United Nations Office on Drugs and Crime's (UNODC) Paris Pact Initiative hosted by the OSCE on 30 May 2022.
Publishing date:
2 June 2022
The OSCE Mission to Bosnia and Herzegovina (the Mission) in the period from March to May 2022 supported the Ministry of Justice of BiH in the organization of five consultative meetings across the country on the Draft Justice Sector Reform Strategy 2021-2027 (Strategy). These meetings were part of the wider process designed to resolve stagnation around justice sector reform and advance the adoption of the Strategy, while also enabling more inclusive and informed participation of relevant actors. These also aimed to encourage key authorities to support the implementation of the Strategy, including in providing the required financial resources.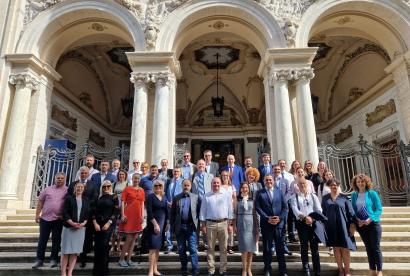 Publishing date:
1 June 2022
Following national awareness raising workshops on social re-use of confiscated assets in 2020 and 2021, government officials and civil society representatives from South-Eastern Europe gathered in Rome on 30 and 31 May for a seminar on the re-use, including re-use for social purposes, of criminal assets.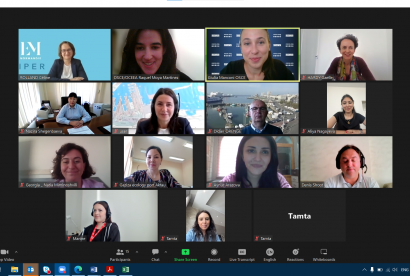 Publishing date:
31 May 2022
On 30 May 2022, women professionals from Black and Caspian Sea ports joined the first online session of the OSCE-IPER Women in Port Management training course to strengthen their professional skills and advance their careers in the logistics and maritime sectors.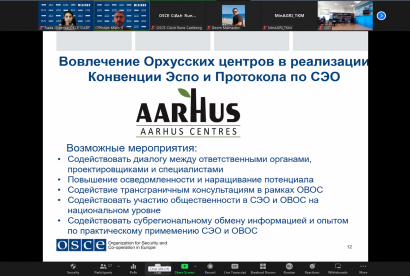 Publishing date:
31 May 2022
A two-day online seminar on international experiences and best practices of the OSCE participating States in accession to and implementation of the United Nations Economic Commission for Europe (UNECE) Espoo Convention was held from 30 to 31 May 2022.  The seminar brought together representatives