News and press releases from the OSCE's global activities.
Publishing date:
10 November 2022
Ambassador Brian Aggeler, Head of the OSCE Mission to BiH, visited Mostar today where he met with the Mission's counterparts in the city administration, Mayor Mario Kordić and Mostar City Council Speaker Salem Marić.
Publishing date:
10 November 2022
Content type:
Press release
ERGNETI, 10 November 2022- The 109th Incident Prevention and Response Mechanism (IPRM) was held in Ergneti today, under the co-facilitation of Ambassador Marek Szczygieł, Head of the EU Monitoring Mission in Georgia (EUMM) and Ambassador Viorel Moşanu, Special Representative of the OSCE Chairperson-in-Office for the South Caucasus.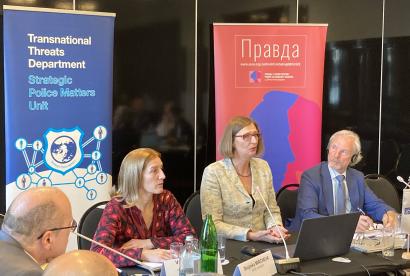 Publishing date:
10 November 2022
On 10 November 2022, the OSCE Secretariat's Transnational Threats Department held a national workshop dedicated to updating the national curriculum for law enforcement on gender-based violence (GBV) in Belgrade. This is the second workshop organized at the national level within the project "Enhancing Criminal Justice Capacities for Combating Gender-based Violence in South-Eastern Europe", and it was accomplished with the support of the OSCE Mission to Serbia and the Serbian Ministry of Interior.
Publishing date:
10 November 2022
Elections experts from the OSCE Office for Democratic Institutions and Human Rights (ODIHR) presented the final report of ODIHR's Election Observation Mission to the November 2021 parliamentary elections in Kyrgyzstan on 28 October 2022. The experts discussed the report's findings and
Publishing date:
9 November 2022
Content type:
Press release
WASHINGTON DC, 9 November 2022 – The 8 November mid-term congressional elections were competitive and professionally managed, with active voter participation, but also with threats against election workers and efforts to undermine voters' trust in the electoral process by baselessly questioning its integrity, international observers said in a statement released today. Candidates could campaign freely, but many contests were highly polarized and marred by harsh rhetoric, and partisan redistricting resulted in many instances of uncompetitive constituencies, the statement says.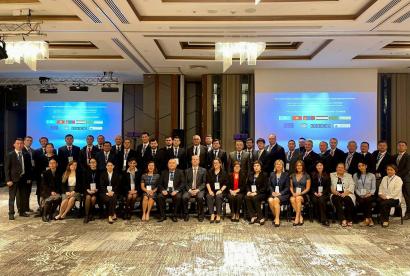 Publishing date:
9 November 2022
From 8 to 10 November, 55 representatives of relevant ministries and state agencies of Kazakhstan, Kyrgyzstan, Mongolia, Tajikistan, Turkmenistan, and Uzbekistan as well as representatives of international organizations took part in the peer-review meeting in Istanbul on the implementation of the United Nations Security Council Resolution (UNSCR1540) on preventing the proliferation of weapons of mass destruction (WMD) and means of their delivery.
Publishing date:
8 November 2022
The parties to the Agreement on Sub-Regional Arms Control, Bosnia and Herzegovina, Croatia, Montenegro and Serbia, under the chairmanship of  Serbia, held the XIII Review Conference on the Implementation of the Dayton Article IV Agreement on 8 November 2022.