News and press releases from the OSCE's global activities.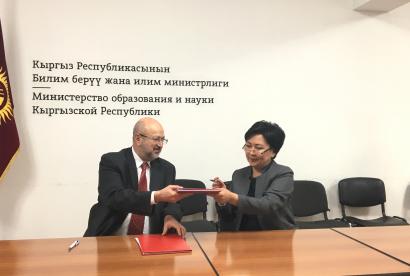 Publishing date:
12 April 2018
Content type:
Press release
BISHKEK, 12 April 2018 – During his first visit to Kyrgyzstan in his capacity as OSCE High Commissioner on National Minorities (HCNM), Lamberto Zannier agreed with the authorities to intensify their long-standing co-operation on the integration of society and inter-ethnic policy, particularly in the field of education....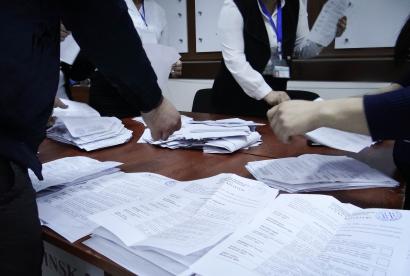 Publishing date:
12 April 2018
Content type:
Press release
BAKU, 12 April 2018 – The early presidential election in Azerbaijan took place within a restrictive political environment and under laws that curtail fundamental rights and freedoms, which are prerequisites for genuine democratic elections. Against this backdrop and in the absence of pluralism, including in the media, the election lacked genuine competition. Other candidates refrained from directly challenging or criticizing the incumbent, and distinction was not made between his campaign and his official activities, the international observers concluded in a preliminary statement today. At the same time, the authorities were co-operative and international observers were able to operate freely in the pre-election period, and the election administration was well resourced and prepared the election efficiently...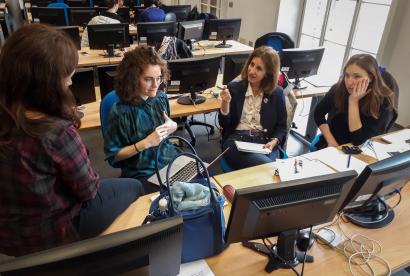 Publishing date:
12 April 2018
Strategies to effectively address hate crimes were the focus of a training course for civil society representatives and legal professionals working with hate crime victims, organized by the OSCE Office for Democratic Institutions and Human Rights (ODIHR) in co-operation with Italy's Catholic
Publishing date:
11 April 2018
Content type:
Press release
DUSHANBE, 11 April 2018 – High-ranking officials from the OSCE and the Tajik Government as well as civil society representatives convened to assess co-operation in 2017 and develop a joint programmatic vision for 2019 today in Dushanbe.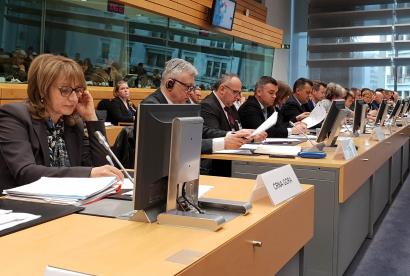 Publishing date:
11 April 2018
Officials from OSCE participating States in the Western Balkans shared good practices and challenges in the issuance and examination of travel documents with their counterparts from the European Union, Schengen states and associated countries during an expert meeting in Brussels on 11 April 2018.
Publishing date:
11 April 2018
Content type:
Press release
BELGRADE, 11 April 2018 – OSCE Representative on Freedom of the Media, Harlem Désir, met with President Aleksandar Vučić today in Belgrade to discuss media freedom issues in Serbia during a three-day official visit to the country...
Publishing date:
10 April 2018
On 6 April a meeting on how to improve co-ordination between state agencies and international organizations based in Kyrgyzstan in regard to project activities in the religious sphere took place in Bishkek. This event was conducted by the State Commission for Religious Affairs of the Kyrgyz Republic, with the support of the OSCE Programme Office in Bishkek.