News and press releases from the OSCE's global activities.
Publishing date:
4 October 2021
Content type:
Press release
VIENNA, 4 October 2021 – Amid continued designation of journalists and media outlets as 'foreign agents' in the Russian Federation, the OSCE Representative on Freedom of the Media Teresa Ribeiro today reiterated her grave concern regarding this controversial practice and called on the authorities to abandon it.
Publishing date:
4 October 2021
The OSCE Mission to Montenegro is supporting the Department for Media Studies and Journalism at the Faculty of Political Science, University of Montenegro with intensive workshops on project management cycles during the month of October.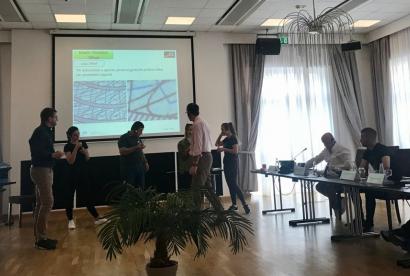 Publishing date:
4 October 2021
Albanian border police officers enhanced their skills and knowledge in detecting document and identity fraud at border crossing points through a five-day, hands-on training course jointly organized by the OSCE's Border Security and Management Unit, the OSCE Presence in Albania and the Austrian Ministry of Interior from 27 September to 1 October 2021.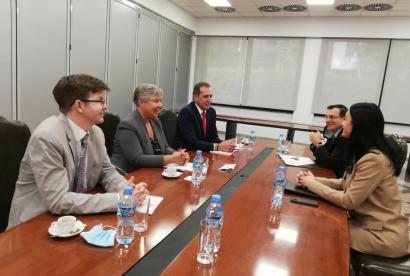 Publishing date:
4 October 2021
Elections experts from the OSCE Office for Democratic Institutions and Human Rights (ODIHR) presented the ODIHR final report on Albania's April 2021 parliamentary elections during a visit to Tirana from 29 September to 1 October 2021. The experts discussed the report's findings and recommendations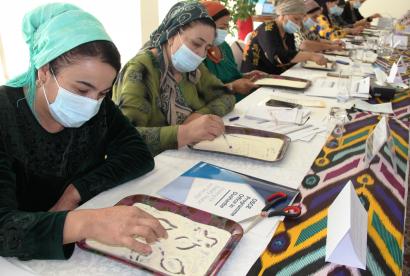 Publishing date:
4 October 2021
A five-day training course on "Activities of psychologists in domestic violence issues", organized by the OSCE Programme Office in Dushanbe concluded on 1 October 2021 in Dushanbe. Twenty-one female psychologists from women's resource centres (WRCs) and Tajikistan's Committee on Women and Family Affairs from the Sughd, Khatlon, Rasht Valley regions, and Gorno-Badakhshan Autonomous Region of Tajikistan took part.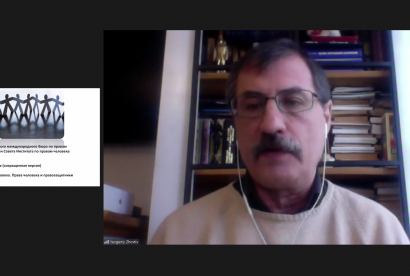 Publishing date:
4 October 2021
An OSCE-supported series of online thematic webinars on human rights and freedoms were launched on 30 September 2021 and will last until 10 November 2021. The first event was attended by some 46 participants consisting of civil activists, human rights defenders and representatives of governmental agencies.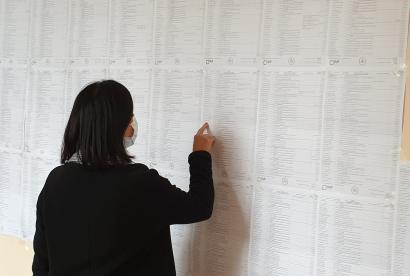 Publishing date:
3 October 2021
Content type:
Press release
TBILISI, 3 October 2021 – Georgia's local elections were competitive and technically well administered, but marred by widespread allegations of electoral violations, vote-buying, and an unlevel playing field, as well as intimidation and pressure, international observers said in a statement today.