News and press releases from the OSCE's global activities.
Publishing date:
3 November 2023
As part of the Mission's activities to support gender mainstreaming, the Mission has supported the Municipality of Berane in developing a Local Action Plan for Gender Equality, whose adoption is expected by the end of this year. This action plan serves as a basis for the municipality to consider a gender perspective in drafting its documents and activities.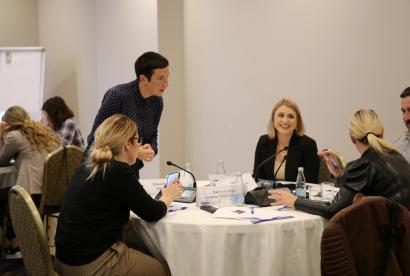 Publishing date:
2 November 2023
On 1 and 2 November 2023, the OSCE Secretariat's Transnational Threats Department (TNTD) and the OSCE Mission to Bosnia and Herzegovina held a training programme in Sarajevo on preventing and countering violent extremism and radicalization that lead to terrorism (P/CVERLT) through media and information literacy, with a focus on human rights and gender-sensitive approaches.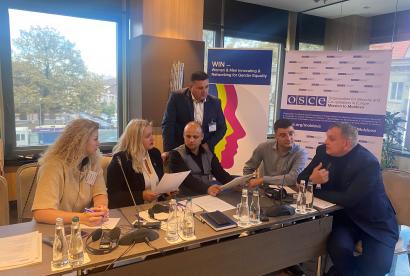 Publishing date:
2 November 2023
In a robust response to the OSCE-wide commitment towards gender equality and a harassment-free workplace, Moldovan border and law enforcement agencies participated in a two-day training course on 1-2 November 2023, in Chisinau. The initiative brought together 30 border and law enforcement officers and provided a platform for delving into in-depth discussions and practical exercises aimed at preventing and eradicating sexual harassment within their agencies.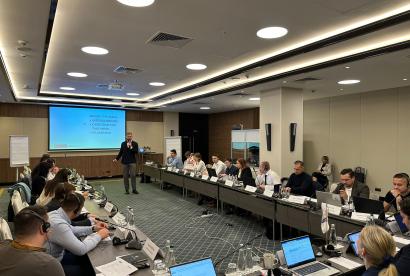 Publishing date:
2 November 2023
Twenty-three supervisory and law enforcement representatives from Moldova strengthened their skills in identifying and investigating financial crimes conducted with cryptocurrencies and other virtual assets in a training course held from 30 October to 2 November 2023 in Chisinau. The course was organized by the Office of the Co-ordinator of OSCE Economic and Environmental Activities (OCEEA) in partnership with the United Nations Office on Drugs and Crime (UNODC).
Publishing date:
1 November 2023
Seventy-five representatives from Ukraine's State Emergency Service (SESU) and State Border Guard Service had a chance to improve knowledge and practice skills needed to respond to radiation-related emergencies at a series of two three-days training sessions, organized by the OSCE Support Programme for Ukraine (SPU) in Kyiv on 23-28 October 2023.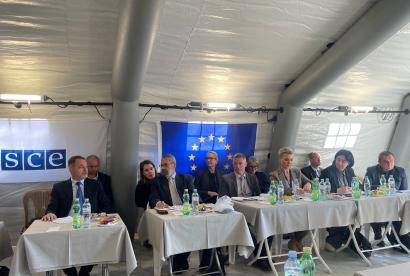 Publishing date:
1 November 2023
Content type:
Press release
ERGNETI, 1 November 2023 – The 115th Incident Prevention and Response Mechanism (IPRM) took place in Ergneti today under the co-facilitation of the Head of the EU Monitoring Mission in Georgia (EUMM), Dimitrios Karabalis, and the Special Representative of the OSCE Chairperson-in-Office for the South Caucasus, Viorel Moşanu.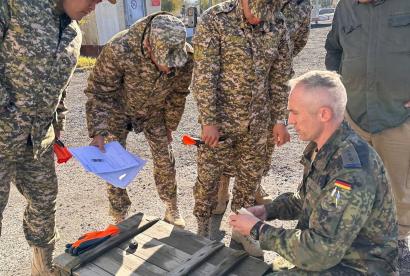 Publishing date:
1 November 2023
On October 31, 2023, the Ministry of Defense of the Kyrgyz Republic, in partnership with the OSCE Programme Office in Bishkek, marked a significant milestone- the inauguration of two modernized training classrooms in Osh. These newly renovated facilities are not only a testament to the importance of proper ammunition storage and maintenance but also a tangible step toward bolstering the safety and security in Kyrgyzstan.