News and press releases from the OSCE's global activities.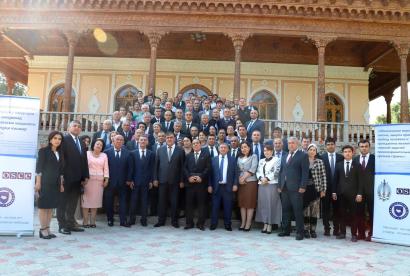 Publishing date:
9 October 2019
Representatives of Tajikistan's Ministry of Internal Affairs (MIA) and members of Public Councils on Police Reform (PC) met to discuss community policing as a joint fight against crime. The roundtable discussion was conducted on 4 October 2019 in Guliston, the Sughd region. It was supported by the OSCE Programme Office in Dushanbe and the International Organization Saferworld. Some 110 participants, including staff of MIA and representatives of national and international organizations participated in the event.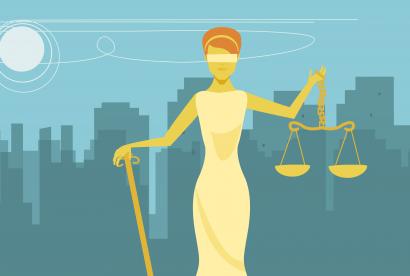 Publishing date:
9 October 2019
Prosecutors from across Bosnia and Herzegovina gathered at the Annual Prosecutorial Conference on Criminal Matters which concluded on 9 October 2019. Over the course of three days, participants took part in panel discussions on; corruption and organized crime, war crimes, preventing violence against children in a digital environment, child victims of crime, gender-based violence, migration and the criminal justice system...
Publishing date:
9 October 2019
A two-day national seminar on strengthening rule of law-compliant criminal justice responses to terrorism concluded on 9 October 2019 in Dushanbe. The event was organized by the OSCE Programme Office in Dushanbe in close co-operation with the Action against Terrorism Unit of the OSCE Secretariat's Transnational Threat Department. It brought together more than 30 representatives of law enforcement agencies, the judiciary, the bar association and NGOs that work on preventive measures against terrorism...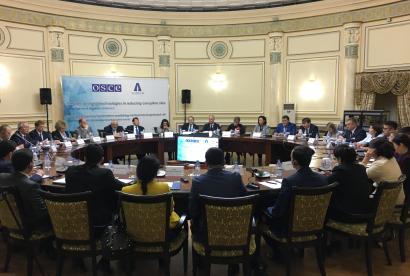 Publishing date:
9 October 2019
The role of digital technologies and tools in reducing corruption risks was the focus of a two-day high-level regional conference organized by the Office of the Co-ordinator of OSCE Economic and Environmental Activities (OCEEA) in co-operation with the 2019 Slovak OSCE Chairmanship and the Anti-Corruption Agency of Kazakhstan on 7 and 8 October 2019 in Almaty...
Publishing date:
8 October 2019
Content type:
Daily report
Summary Compared with the previous 24 hours, the SMM recorded fewer ceasefire violations in both Donetsk and Luhansk regions. Small-arms fire was assessed as directed at an SMM mini-unmanned aerial vehicle (UAV) south-east of Hnutove and east of Pyshchevyk. The Mission followed up on reports of a
Publishing date:
8 October 2019
Content type:
Weekly report
The Observer Mission (OM) continues to operate 24/7 at both Border Crossing Points (BCPs). The overall number of border crossings by persons decreased at both BCPs compared to the previous week...
Publishing date:
8 October 2019
During an OSCE-supported study visit to Croatia from 2 to 5 October 2019, representatives of the Montenegrin State Election Commission (SEC) met with their counterparts from the Croatian State Election Commission, the Ministry of Public Administration and the Ministry of Interior. Their exchanges focused on electoral laws and voters' Register, education campaigns for voters, co-operation between electoral management bodies and other governmental and nongovernmental organizations. Commissioners had the opportunity to compare the electoral legislation and the organisational structure of election management bodies in the two countries...