News and press releases from the OSCE's global activities.
Publishing date:
17 December 2021
Content type:
Press release
WARSAW, 17 December 2021- As the world nears the end of a second year marked by the Covid-19 pandemic, we see clearly that its impact has hit the most vulnerable hardest, with many migrants who were already facing challenges to access their basic rights now having greater difficulty in accessing employment, education, housing, and even the right to international protection, said the OSCE Office for Democratic Institutions and Human Rights on the eve of International Migrants Day.
Publishing date:
16 December 2021
Content type:
Daily report
Summary In Donetsk region, the SMM recorded 257 ceasefire violations, including 123 explosions. Of these, 154 were assessed as live-fire training exercises. In the previous reporting period, it recorded 444 ceasefire violations in the region. In Luhansk region, the Mission recorded 81 ceasefire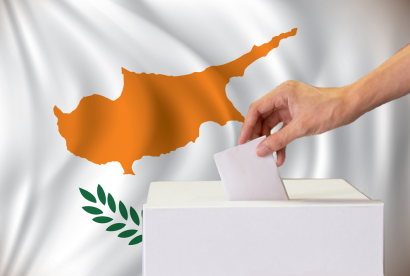 Publishing date:
16 December 2021
The 2021 parliamentary elections in Cyprus were governed by the legal framework that generally provided for the conduct of democratic elections; however, the legislation remains overly complex and requires comprehensive review. While the party finance legislation was amended to enhance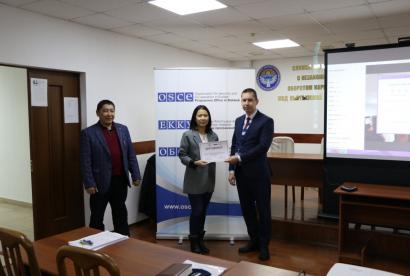 Publishing date:
16 December 2021
A three-day online training course on "Strengthening Capacities of the Service on Countering Illicit Drug Trafficking of the Ministry of Interior of the Kyrgyz Republic in Combating the Spread of Illicit Drugs Facilitated by the Internet" concluded on 15 December 2021 in Bishkek, Kyrgyzstan.
Publishing date:
16 December 2021
Four OSCE diplomats received the OSCE's White Ribbon award for their work promoting gender equality. The awards went to Annika Söder (Sweden), Marina Wyss (Switzerland), Fiel Vanthemsche (Belgium) and Sebastian Gahnström (Finland). The winners were announced in Vienna on 9 December and the awards were handed over at the OSCE Permanent Council in Vienna on 16 December 2021.
Publishing date:
15 December 2021
The OSCE Transnational Threats Department and the OSCE Presence in Albania jointly organized the online training course "Implementing Intelligence-Led Policing on Strategic and Operational Levels" on 9 and 10 December.
Publishing date:
15 December 2021
Content type:
Daily report
Summary In Donetsk region, the SMM recorded 444 ceasefire violations, including 89 explosions. In the previous reporting period, it recorded 127 ceasefire violations in the region. In Luhansk region, the Mission recorded 104 ceasefire violations, including 14 explosions. In the previous reporting