News and press releases from the OSCE's global activities.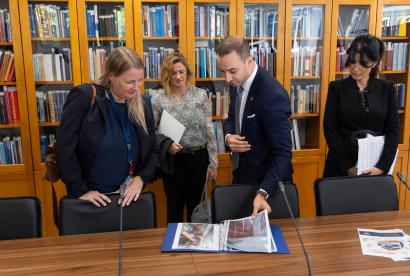 Publishing date:
26 October 2022
On 26 October, the OSCE Mission to Montenegro further supported the digitization of the Parliament's library services through provision of technical equipment that included magnetic and plastic card printer, thermal label printer and bar code scanner, as well as books on cultural studies, discussions papers and essays, academic, historical, political theory, economics, and ecological titles.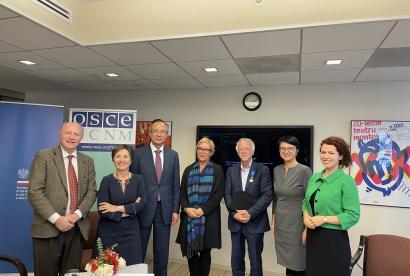 Publishing date:
26 October 2022
OSCE High Commissioner on National Minorities Kairat Abdrakhmanov visited Washington D.C. and New York from 17 to 21 October 2022. During the first part of the trip, the High Commissioner met with officials at the US State Department to discuss the most pressing challenges to security and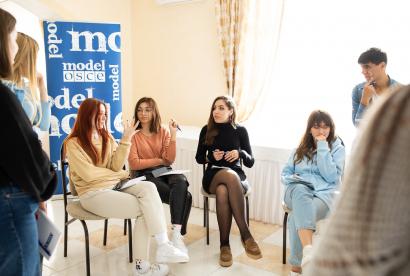 Publishing date:
25 October 2022
Twenty-two young women and men from both banks of the Dniester/Nistru River gained and developed negotiation skills, and solved a crisis during a simulation of OSCE Permanent Council as part of the 9th edition of the Model OSCE for Youth event organized this year in-person by the OSCE Mission to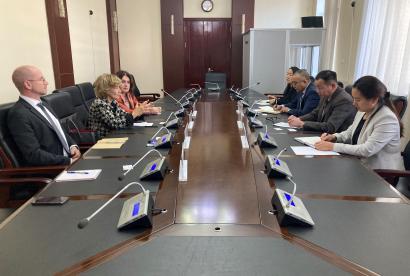 Publishing date:
25 October 2022
OSCE Representative on Freedom of the Media concludes visit to Mongolia
Publishing date:
25 October 2022
Content type:
Press release
VIENNA/AMMAN, 25 October 2022 – Advancing security and co-operation in the Mediterranean and OSCE regions is at the heart of the 2022 OSCE Mediterranean Conference that began today in Jordan.
Publishing date:
24 October 2022
On 17 October, the OSCE Transnational Threats Department, in close co-operation with the OSCE Project Co-ordinator in Uzbekistan, organized the first in a series of webinars for cadets and lecturers from the Academy of the Ministry of Internal Affairs of the Republic of Uzbekistan in Tashkent. The purpose of the initiative is to raise awareness about key trends and developments in contemporary policing among students and staff of the Academy.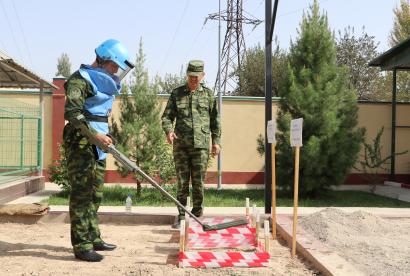 Publishing date:
24 October 2022
Fifteen specialists from Kazakhstan, Turkmenistan, Tajikistan, and Uzbekistan completed a four-week regional Explosive Ordnance Disposal course (EOD level 2) at the Regional Explosive Hazards Training Centre (REHTC) of Tajikistan's Ministry of Defence (MOD) in Chimteppa, on 21 October 2022.