News and press releases from the OSCE's global activities.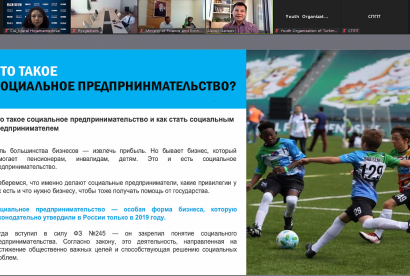 Publishing date:
20 June 2022
Social entrepreneurship, best practices and lessons learnt were discussed during an OSCE-organized online seminar in Ashgabat on 20 and 21 June 2022. The seminar brought together representatives from the Ministry of Trade and Foreign Economic Relations, Ministry of Finance and Economy of
Publishing date:
19 June 2022
Content type:
Press statement
VIENNA, 19 June 2022 – Today, on the International Day for the Elimination of Sexual Violence in Conflict, OSCE Secretary General Helga Maria Schmid called for an urgent end to the use of rape and other sexual crimes as a tactic of war in Ukraine and elsewhere in the OSCE region and beyond.
Publishing date:
17 June 2022
Content type:
Press release
WARSAW/SKOPJE, 17 June 2022- The OSCE Chairman-in-Office, Poland's Minister of Foreign Affairs Zbigniew Rau, concluded his visit to Montenegro, Albania and North Macedonia today. The trip focused on co-operation with the OSCE and efforts towards stability, security and strengthening democratic institutions in the South-Eastern Europe region.
Publishing date:
17 June 2022
The OSCE Project Co-ordinator in Uzbekistan continues to support the integration of environmental education into the pre-school curriculum throughout the country. On 16 June 2022, the Project Co-ordinator jointly with the Ministry of Preschool Education and the Innovative Center for Information and Pedagogical Technologies organized a national high-level conference to present the programme on environmental education "Earth is Our Common Home" for preschool educational institutions.
Publishing date:
17 June 2022
Content type:
Press statement
OHRID, 17 June 2022 – We, the Ministers for Foreign Affairs of Sweden, Poland, and North Macedonia, as the previous, current and incoming Chairpersons-in-Office of the Organization for Security and Co-operation in Europe (OSCE), joined with the OSCE Secretary General in this statement on the occasion of the second edition of the Prespа Forum Dialogue (PFD).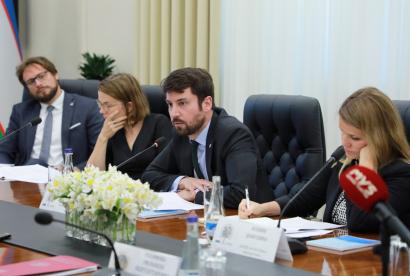 Publishing date:
17 June 2022
Election experts from the OSCE Office for Democratic Institutions and Human Rights (ODIHR) presented the final report on Uzbekistan's 2021 presidential election during a visit to Tashkent that took place from 14 to 17 June 2022.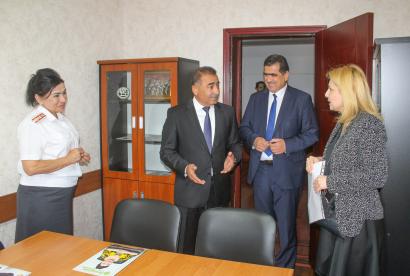 Publishing date:
16 June 2022