News and press releases from the OSCE's global activities.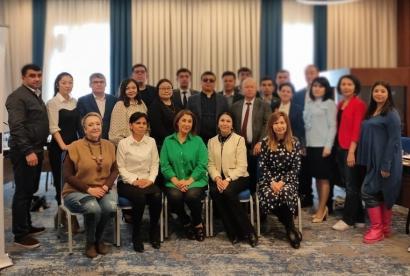 Publishing date:
30 March 2022
The Office of the Co-ordinator of OSCE Economic and Environmental Activities and the OSCE Transnational Threats Department, co-organized together with the OSCE Academy in Bishkek, workshops on 9, 29 and 30 March 2022 in Tashkent on best practices and challenges in the field of youth crime and drug use prevention. The workshops also addressed the need to strengthen educational programmes to foster youth's understanding of these threats.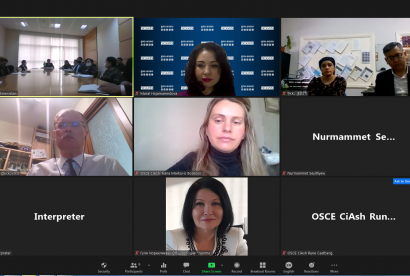 Publishing date:
29 March 2022
On 29 March 2022, the OSCE Centre in Ashgabat organized an online seminar on the tasks and functions of non-profit organizations (NPOs) and their supervising agencies in the implementation of the 2021-2022 national Risk Management Action Plan (RMAP) in preparation for the Eurasian Group's (EAG) anti-money laundering and countering financing of terrorism (AML/CFT) mutual evaluation process.
Publishing date:
28 March 2022
Content type:
Press release
VIENNA/WARSAW, 28 March 2022 – To achieve progress on implementing the commitments made by all OSCE countries to resolve disputes peacefully and ensure stability in the region, urgent consultation is needed to increase co-operation to protect civilians and investigate and prosecute violations of international humanitarian and human rights law, OSCE leaders said at the opening of a two-day conference today.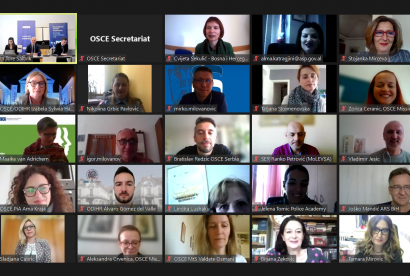 Publishing date:
28 March 2022
On 24 March 2022, the OSCE organized an online regional workshop on developing a training curriculum for law enforcement and judiciary on gender-based violence. The curriculum will be delivered during a regional train-the-trainers course, as part of the project Enhancing Criminal Justice Capacities for Combating Gender-based Violence in South-Eastern Europe (2021-2024). Tailored workshops to further adapt the curriculum to the national contexts will be organized for each project beneficiary country: Albania, Bosnia and Herzegovina, Montenegro, North Macedonia, and Serbia.
Publishing date:
28 March 2022
An OSCE-organized regional workshop on the Lapis Lazuli transit and transport corridor started in Ashgabat on 28 March 2022.
Publishing date:
26 March 2022
Content type:
Press release
CHISINAU, 26 March 2022 — The OSCE Chairman-in-Office and Poland's Minister for Foreign Affairs Zbigniew Rau concluded his first official visit as OSCE Chairman to Moldova today.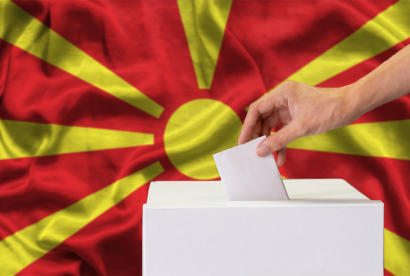 Publishing date:
25 March 2022
The October 2021 local elections in North Macedoniawere competitive and fundamental freedoms were widely respected, but shortcomings in the legal framework underscore the need for a comprehensive reform. The election days proceeded smoothly and procedures were generally assessed positively by ODIHR