News and press releases from the OSCE's global activities.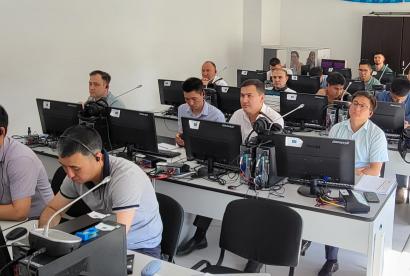 Publishing date:
24 June 2022
The second part of a two-week training programme on open-source digital forensics for law enforcement experts from Kazakhstan, Kyrgyzstan and Uzbekistan took place from 20 to 24 June in Nur-Sultan. The course, organized by the OSCE Transnational Threats Department in close co-operation with the OSCE Programme Office in Nur-Sultan and the Law Enforcement Academy under the General Prosecutor's Office of the Republic of Kazakhstan, follows the first part, which took place in May.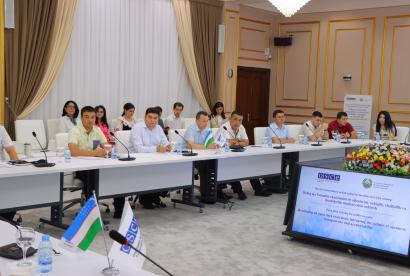 Publishing date:
24 June 2022
Improving national capacities of government institutions on open data and digitalization was the focus of a series of training seminars organized by the Office of the Co-ordinator of OSCE Economic and Environmental Activities (OCEEA) in co-operation with the Anti-Corruption Agency of the Republic of Uzbekistan (ACA) from 22 to 24 June 2022.   
Publishing date:
23 June 2022
Content type:
Press release
WARSAW, 24 June 2022 – Ensuring accountability is the most effective means of ending the use of torture and ill-treatment committed during armed conflicts, the OSCE Office for Democratic Institutions and Human Rights (ODIHR) said ahead of the International Day in Support of Victims of Torture on 26 June.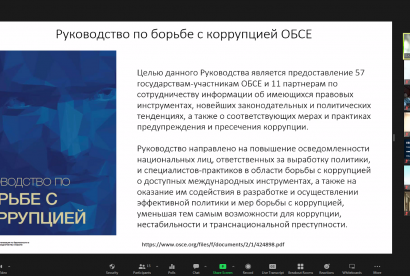 Publishing date:
23 June 2022
An OSCE-organized online seminar on best practices in preventing and countering bribery and corruption took place in Ashgabat from 23 to 24 June 2022. The purpose of the event was to present best practices of the OSCE participating States in developing measures to prevent and combat corruption
Publishing date:
23 June 2022
Launch of first-ever digitalized quadrilingual Fraza phrasebook in Macedonian-Albanian-Turkish-Serbian in Skopje on 23 June 2022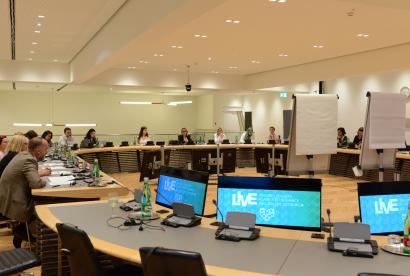 Publishing date:
22 June 2022
To celebrate the multi-annual OSCE Leaders against Intolerance and Violent Extremism (LIVE) initiative, the OSCE Transnational Threats Department's Action against Terrorism Unit (TNTD/ATU) hosted a 2-day in-person workshop for facilitators in Central Asia and South-Eastern Europe trained under the LIVE initiative in Vienna on 21-22 June.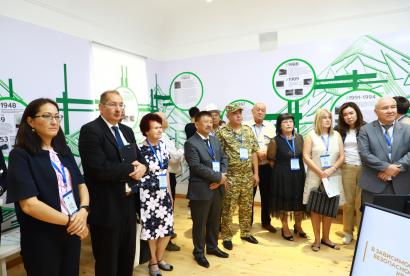 Publishing date:
22 June 2022
Mailuu-Suu is a small town located in the Jalal-Abad province, Kyrgyzstan, with a population of 22 thousand people. During the Soviet years, the town used to be a regional centre for mining uranium ore – a large industry that came to a halt with the breakup of the Soviet Union in the early 1990's. Mailuu-Suu's industrial past left multiple uranium tailings pits that partially have been rehabilitated and recultivated; yet, there still remain tailings pits that pose threat to the local population's and ecosystem's health.