News and press releases from the OSCE's global activities.
Publishing date:
16 May 2022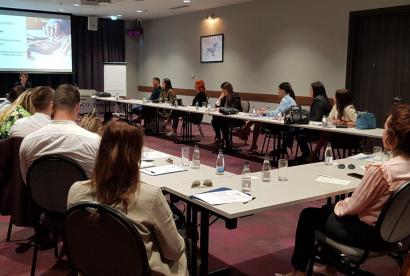 Publishing date:
13 May 2022
In co-operation with the Secretariat to the Competitiveness Council of Montenegro and the Ministry of Finance, the OSCE Mission to Montenegro organized the training course for six ministries on gender-responsive budget analysis on 11 May 2022 in Podgorica.
Publishing date:
13 May 2022
The OSCE Mission in Kosovo in co-operation with the Office for Democratic Institutions and Human Rights (ODIHR) conducted on 10 and 11 May 2022 a two-day workshop on gender-responsive local governance and the role of women in municipal decision-making processes. The workshop targeted newly elected
Publishing date:
13 May 2022
Strengthening North Macedonia's capacity to identify, investigate and prosecute the financing of terrorism was the focus of a four-day training course, which concluded on 13 May 2022 in Ohrid. The OSCE's Transnational Threats Department and the UN Office on Drugs and Crime (UNODC) jointly organized the training course with the support of the OSCE Mission to Skopje.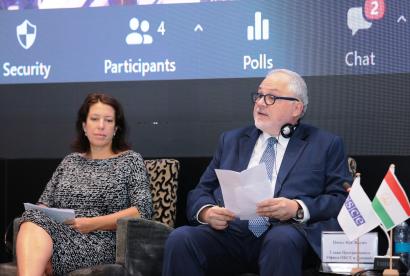 Publishing date:
13 May 2022
On 5 May 2022, journalists and media experts from Tajikistan, Kazakhstan, Uzbekistan, Lithuania, Germany and the United Kingdom gathered in Dushanbe for an international conference to celebrate World Press Freedom Day.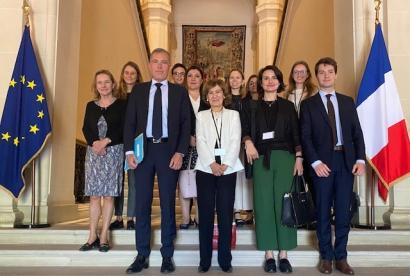 Publishing date:
12 May 2022
On 11 May 2022, the OSCE Representative on Freedom of the Media, Teresa Ribeiro, concluded her official visit to France. Ribeiro met with several government representatives and other senior officials from the Ministry for Europe and Foreign Affairs, the Ministry of Culture, the Ministry of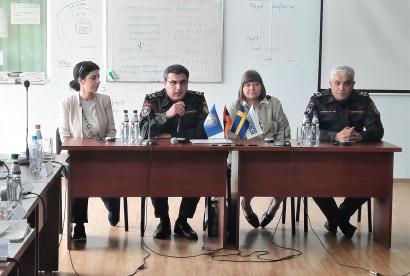 Publishing date:
12 May 2022
A two-week training course for 20 mid-level Armenian police officers commenced on 29 April at the Police Education Complex in Yerevan.