News and press releases from the OSCE's global activities.
Publishing date:
15 November 2018
Content type:
Press release
VIENNA, 15 November 2018- The OSCE Representative on Freedom of the Media Harlem Désir today condemned an attempted arson attack at the home of Rai 3 investigative journalist Federico Ruffo near Rome...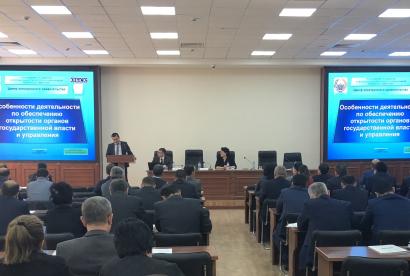 Publishing date:
15 November 2018
The Academy under the General Prosecutor's Office of the Republic of Uzbekistan welcomed some 100 representatives of state bodies to a two-day training workshop on increasing the efficiency of anti-corruption measures in state organizations on 14 November 2018 in Tashkent. The event was organized jointly with the OSCE Project Co-ordinator in Uzbekistan, the General Prosecutor's Office and NGO the Regional Dialogue.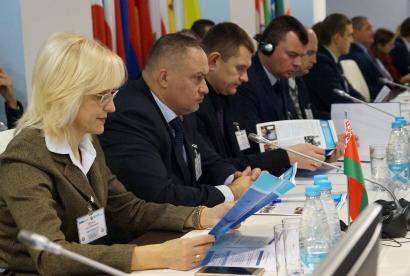 Publishing date:
15 November 2018
The importance of a well-governed and accountable security sector in effectively addressing transnational organized crime, including trafficking in persons and illicit drugs, corruption and terrorism, was the focus of a sub-regional expert-level workshop for senior practitioners and policy-makers from Belarus, Moldova and Ukraine in Minsk on 14 and 15 November 2018...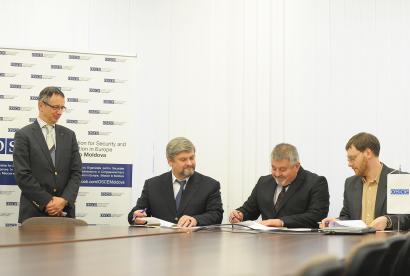 Publishing date:
15 November 2018
The three Moldovan human rights institutions – the Agency for Interethnic Relations, the Ombudsman's Office and the Council for Preventing and Eliminating Discrimination and Ensuring Equality- signed a Memorandum of Understanding on 15 November 2018 to work together on protecting and promoting the rights of national minorities in the country. The ceremony took place on the premises of the OSCE Mission to Moldova, which facilitated the development of the document.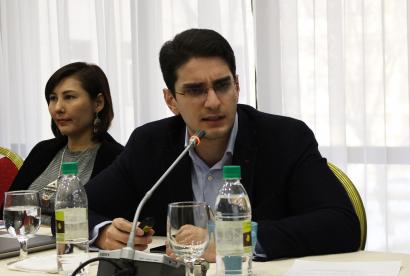 Publishing date:
15 November 2018
An OSCE-organized workshop for 20 representatives of civil society on the Open Government Partnership (OGP) initiative took place on 15 November in Almaty, Kazakhstan...
Publishing date:
15 November 2018
The OSCE Programme Office in Bishkek supported a round-table discussion, on 14 November 2018 in Bishkek, where Kyrgyzstan's draft Unified Register of Functions of Ministries and State Agencies was brought for discussion to the public. The register is meant to systematize functions and bringing them into one coherent list...
Publishing date:
15 November 2018
On 12 November 2018, the OSCE Programme Office in Dushanbe started a new project "Patrol Field Capacity Building of the Tajik Border Troops through promotion of Regional Co-operation". The project is supported by the Federal Republic of Germany and was launched in the Regional Training Centre of Khalkayor, some 230km south of Dushanbe.