Goal 16: Peace, justice and strong institutions
Peace, Justice and Strong Institutions
Achieving peaceful, just and inclusive societies is a common aim of all of the OSCE's work on the many and varied aspects of security. The participating States engage in regular political negotiations and develop and implement military confidence-and security-building mechanisms to maintain sustainable peace. The OSCE plays a leading role in mediating peaceful solutions to the protracted conflicts in its region.
The OSCE's executive structures, institutions and field operations address human rights and rule of law, corruption and crime control, discrimination and inequality, economic, labour, and migration policies. They assist the participating States in their efforts to prevent human trafficking, eliminate corruption and provide legal identities to stateless people. The High Commissioner on National Minorities engages with governments and national minorities to promote peace and the integration of diverse societies with a new to preventing crises and conflicts.
The goal of creating inclusive and peaceful societies has been the driving force behind the OSCE's support to the implementation of the Aarhus Convention on Access to Information, Public Participation in Decision-making and Access to Justice in Environmental Matters, including by facilitating a large network of Aarhus Centres in South Eastern Europe, Eastern Europe, the South Caucasus, and Central Asia.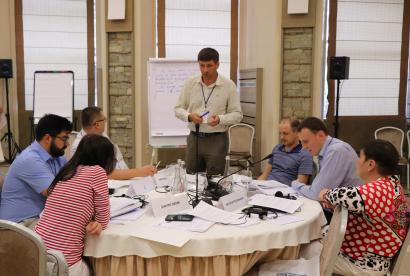 Ukrainian judges who were trained by the OSCE Project Co-ordinator to apply the European Convention on Human Rights and the case law of the European Court in their decisions, increased their use of these instruments in their work by more than one third. Moreover, eight out of ten justices who never referred to the Convention in their practice started doing so after the training. Between 2014 and 2017, more than 6000 judges participated in training workshops organized by the OSCE in partnership with the National School of Judges.
Read More...
News - OSCE Project Co-ordinator in Ukraine - Human rights, Human dimension, Rule of law, Human dimension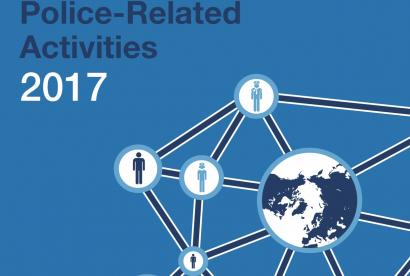 This report provides a comprehensive overview of all police-related projects, activities and events, which draw on the combined strength of the OSCE's Institutions and its network of field operations, often cutting across the OSCE's three security dimensions.
Read More...
Document - Annual report - OSCE Secretariat - Policing, Politico-military dimension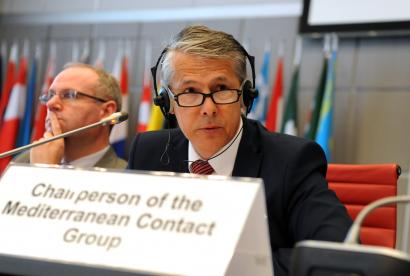 VIENNA, 7 May 2018 – Perspectives on water management from both sides of the Mediterranean region with a focus on the interconnectivity of its economic, social and environmental challenges, were the focus of today's OSCE Mediterranean Contact Group discussion held in Vienna...
Read More...
Press Release - Mediterranean Partners for Co-operation - Water management, Environmental activities, Economic and environmental dimension, Environmental activities, Economic and environmental dimension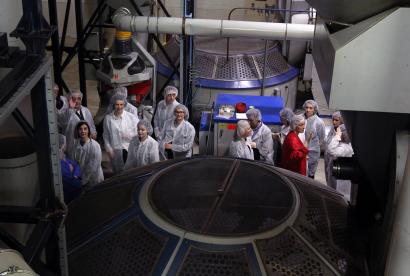 BELGRADE, 6 March 2018 – Green economy and resource efficiency were the focus of a national workshop organized jointly by the OSCE Mission to Serbia and the Office of the Co-ordinator of OSCE Economic and Environmental Activities (OCEEA) on 5 and 6 March in Belgrade...
Read More...
Press Release - OSCE Secretariat - Environmental activities, Economic and environmental dimension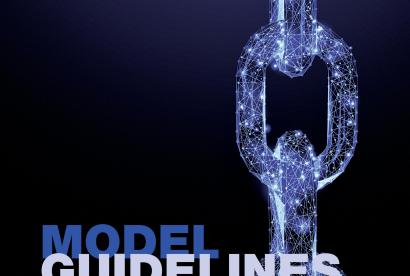 The aim of these model guidelines is to provide a practical tool to assist OSCE participating States and Partners for Co-operation in implementing concrete measures to prevent trafficking in human beings in supply chains. The publication highlights how States can implement legislation and policies that promote transparency to ensure that public supply chains are free from trafficked labour; and promote the fair and ethical recruitment of workers.
Read More...
Document - Study / report - Office of the Special Representative and Co-ordinator for Combatting Trafficking in Human Beings - Combating human trafficking, Cross-dimensional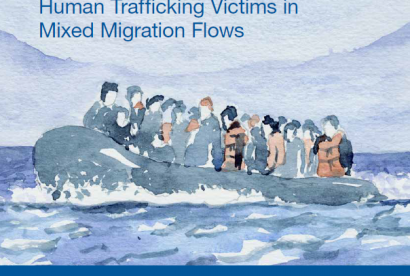 A Focus on First Identification and Reception Facilities Refugees and Migrants in the OSCE Region. Drawing upon almost two years of fact-finding field missions and ad-hoc expert research at grass-roots level in European countries most impacted by the present situation, this report focuses on the challenges and opportunities of the full spectrum of anti-trafficking responses at first identification and reception facilities for migrants and refugees in the OSCE region.
Read More...
Document - Study / report - OSCE Secretariat - Combating human trafficking, Cross-dimensional, Migration, Cross-dimensional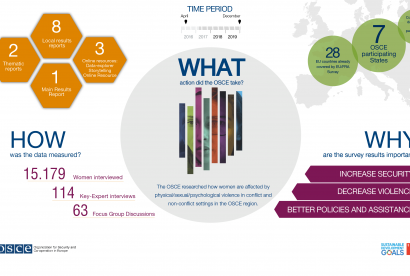 The project provides high quality research and data in order to increase the understanding of women's experience of violence in conflict and non-conflict situations.
Read More...
Project Page - EU Project - OSCE Secretariat - Gender equality, Cross-dimensional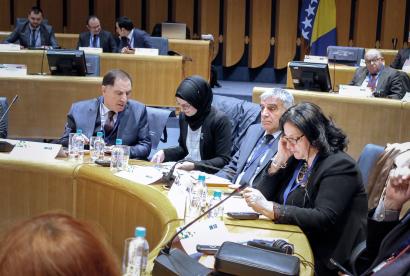 The Mission works to strengthen human rights-based practices and to combat discrimination by partnering with national legislative and governmental institutions, the judiciary, the Institution of Human Rights Ombudsman, national minority representatives, and civil society organizations.
Read More...
Page - Activities - OSCE Mission to Bosnia and Herzegovina - Tolerance and non-discrimination, Human dimension
The Mission works to advance understanding of and respect for human rights. It works with public officials at all levels of government in Bosnia and Herzegovina, as well as representatives of civil society, human rights defenders, religious communities and journalists, on a range of human rights topics relevant to the BiH's international human rights commitments. Activities are focused on right to non-discrimination, economic and social rights, rights of Roma and other minorities, persons and groups in situations of vulnerability, support to the Ombudsman Institution, and promotion of fundamental freedoms – freedom of  assembly, association, expression, media and freedom of religion or belief.
Read More...
Page - Activities - OSCE Mission to Bosnia and Herzegovina - Human rights, Human dimension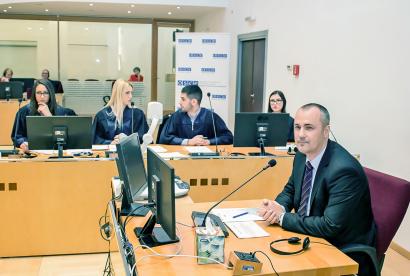 The Mission supports the development of an independent justice system that upholds human rights and possesses the capacity and commitment to effectively investigate, prosecute and adjudicate serious crimes, including war crimes, hate crimes, trafficking in human beings, terrorism-related offenses, corruption, organized crime, and domestic violence.
Read More...
Page - Activities - OSCE Mission to Bosnia and Herzegovina - Rule of law, Human dimension