Goal 2: Zero hunger
End hunger, achieve food security and improved nutrition and promote sustainable agriculture
By adopting the Sustainable Development Goal of achieving food security for all, countries have committed to increasing investment in rural infrastructure, including through enhanced international co-operation. Providing women farmers the same access to resources as men and ensuring electricity access to remote communities are two ways to increase food production. The OSCE supports participating States in increasing economic opportunities for rural women, for example by organizing training seminars on financial management and business leadership in Kazakhstan. It assists participating States in providing electricity to remote communities, for example in the Rasht Valley in Tajikistan.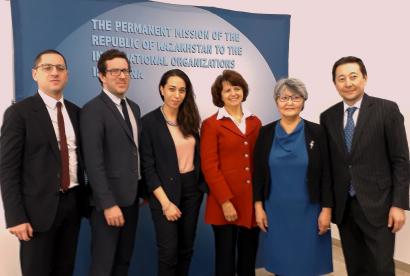 Opportunities for increased economic participation by rural women through the use of modern IT tools, such as mobile phones and Internet-based communication, was the focus of two events held in Vienna on 6 March 2018.
Read More...
News - OSCE Secretariat - Gender equality, Cross-dimensional
Over the past five years, the OSCE has been connecting villages in the Rasht Valley to the national grid, bringing electricity to some for the first time and ensuring that others have better and more sustainable power supply. More than 700 residents in the villages of Tagoba and Langar in eastern
Read More...
Story - Photo Story - OSCE Programme Office in Dushanbe - Environmental activities, Economic and environmental dimension, Environmental good governance, Environmental activities, Economic and environmental dimension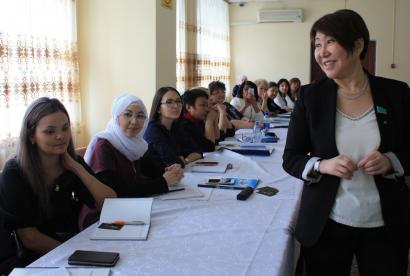 SHORTANDY, Kazakhstan, 30 March 2017 – A two-day OSCE-supported roundtable discussion on economic empowerment of women living in rural areas of Kazakhstan began today in the village of Shortandy near Astana...
Read More...
Press Release - OSCE Programme Office in Nur-Sultan - Economic activities, Economic and environmental dimension