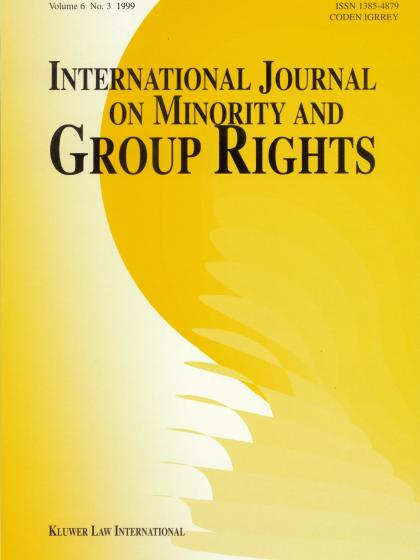 Publishing date:
1 December 1999
Content type:
Periodical / journal / magazine
Publisher:
Organization for Security and Co-operation in Europe
Volume 6, No. 3, 1999, pp. 281-387 A Special Issue of the International Journal on Minority and Group Rights on the linguistic rights of national minorities, guest edited by John Packer, legal advisor to the High Commissioner on National Minorities. Published by Kluwer Law International.
Publishing date:
1 December 1999
Content type:
Periodical / journal / magazine
Publisher:
Organization for Security and Co-operation in Europe
Publishing date:
1 October 1999
Content type:
Periodical / journal / magazine
Publisher:
Organization for Security and Co-operation in Europe
Publishing date:
1 September 1999
Content type:
Periodical / journal / magazine
Publisher:
Organization for Security and Co-operation in Europe
Publishing date:
1 August 1999
Content type:
Periodical / journal / magazine
Publisher:
Organization for Security and Co-operation in Europe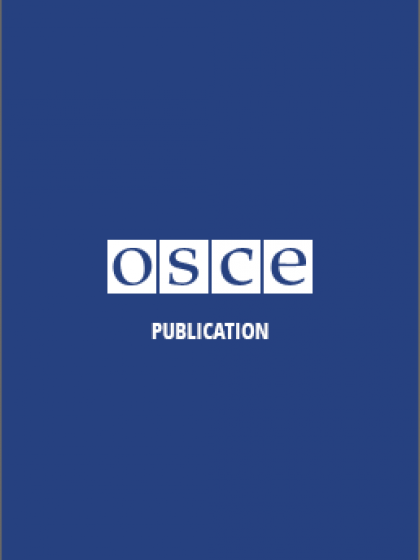 Publishing date:
28 May 1998
Content type:
Annual report
Publisher:
Organization for Security and Co-operation in Europe
The financial part of the Annual Report 1997
Publishing date:
1 July 1999
Content type:
Periodical / journal / magazine
Publisher:
Organization for Security and Co-operation in Europe
Publishing date:
1 June 1999
Content type:
Periodical / journal / magazine
Publisher:
Organization for Security and Co-operation in Europe
Publishing date:
1 May 1999
Content type:
Periodical / journal / magazine
Publisher:
Organization for Security and Co-operation in Europe
Publishing date:
1 April 1999
Content type:
Periodical / journal / magazine
Publisher:
Organization for Security and Co-operation in Europe