News and press releases from the OSCE's global activities.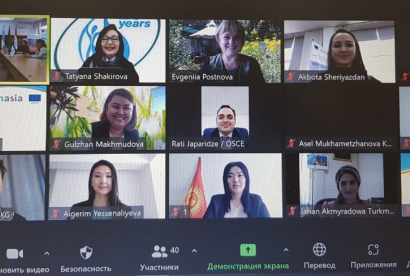 Publishing date:
21 September 2021
The OSCE-supported annual Central Asian Leadership Programme (CALP) for some 40 young environmental leaders and decision-makers from the state, non-government, academic and business sectors of Central Asia and Afghanistan began on 20 September 2021 in Almaty. Participants from five Central Asian countries and Afghanistan took part in the event held in a blended format.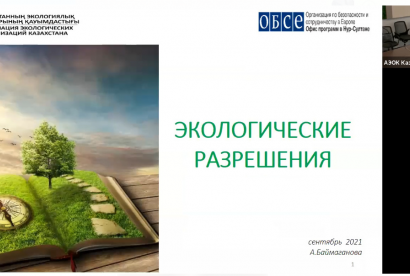 Publishing date:
10 September 2021
An OSCE-supported awareness-raising seminar on Kazakhstan's new Environmental Code took place on 8 September 2021. The event was conducted by online format and was attended by some 90 representatives from the Parliament, municipal ecology departments, non-governmental organizations and the private sector.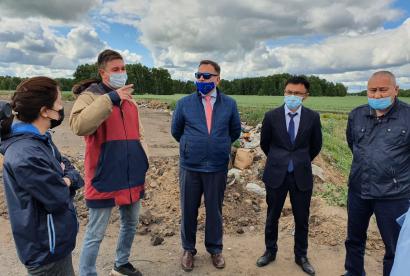 Publishing date:
25 June 2021
On 24 June 2021, twenty-eight participants, including 12 women and 16 men, from Parliament, local authorities, private companies and civic organizations participated in a roundtable discussion on the main ecological challenges of the region in Petropavl, northern Kazakhstan. The OSCE Programme Office in Nur-Sultan organized the event, in partnership with the Association of Environmental Organizations...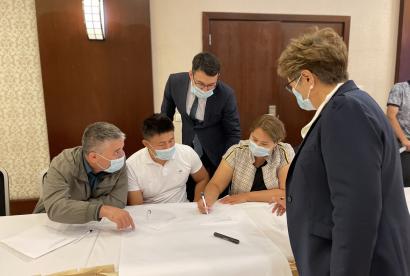 Publishing date:
23 June 2021
From 21 to 23 June, the OSCE Programme Office in Nur-Sultan supported a training seminar on countering poaching in Ust-Kamenogorsk organized in partnership with the Law Enforcement Agencies Academy (LEAA).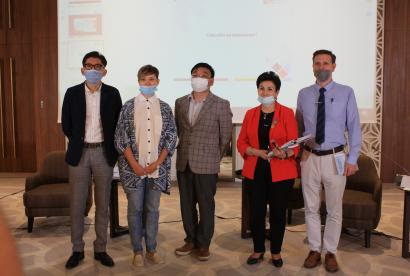 Publishing date:
17 June 2021
The OSCE-supported book presentation "Tomorrow was late. Environmental risks in Kazakhstan" took place on 17 June 2021 in Nur-Sultan. The book was prepared by the Private Dossym Satpayev Foundation in partnership with the Kazakh-German University, the Friedrich Ebert Foundation and the online eco-journal Living Asia.
Publishing date:
11 June 2021
From 7 to 12 June, the OSCE Programme Office in Nur-Sultan organized a tour of water facilities in the Almaty, Zhambyl, Turkestan and Kyzylorda regions for young specialists. The tour was conducted in partnership with the International Fund for Saving the Aral Sea (IFAS).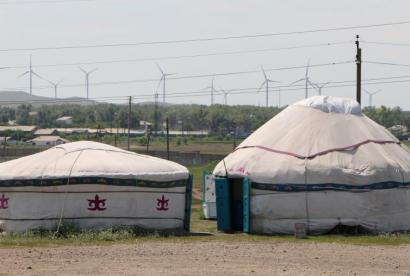 Publishing date:
19 May 2021