News and press releases from the OSCE's global activities.
Publishing date:
22 July 2016
Content type:
Press release
THE HAGUE, 22 July 2016 – The Association for Historical Dialogue and Research (AHDR), a Cyprus-based non-governmental organization, has been named the winner of the 2016 Max van der Stoel Award...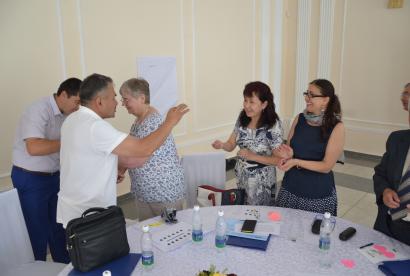 Publishing date:
19 July 2016
A week-long regional summer school on multilingual and multicultural education was held from 10 July to 16 July 2016 in Cholponata in Kyrgyzstan- the fifth regional summer school organized as part of the OSCE High Commissioner on National Minorities' (HCNM) Central Asia Education Programme.
Publishing date:
1 July 2016
Content type:
Press release
THE HAGUE / TBILISI, 1 July 2016 – OSCE Chairperson-in-Office and German Foreign Minister Frank-Walter Steinmeier today awarded a certificate of participation to eight interns from Georgia's national minority communities in Tbilisi. The certificate recognizes the immersive and proactive involvement of the young professionals in their mid-twenties in the day-to-day life of Georgia's political parties during an intensive one-month internship programme in May-June 2016...
Publishing date:
14 June 2016
During her visit to Kosovo from 7 to 10 June 2016, the OSCE High Commissioner on National Minorities Astrid Thors focused on education, implementation of the framework of language rights and access to justice. The High Commissioner continues to urge for the adoption of the Strategy for the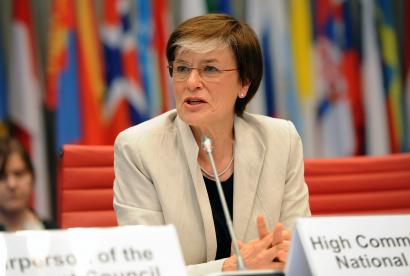 Publishing date:
3 June 2016
Addressing the OSCE Permanent Council in Vienna on 2 June 2016, OSCE High Commissioner on National Minorities Astrid Thors described country engagement and highlighted the disturbing increase in hate speech. The statement covered the High Commissioner's activities since her last statement to the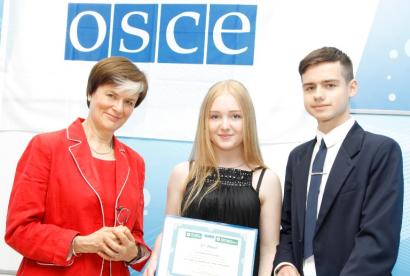 Publishing date:
30 May 2016
OSCE High Commissioner on National Minorities (HCNM) Astrid Thors visited Moldova from 23 to 25 May 2016 to discuss issues including the draft integration strategy developed with HCNM's assistance to the Bureau for Interethnic Relations, relations between Chisinau and the autonomous territorial
Publishing date:
13 May 2016
OSCE High Commissioner on National Minorities Astrid Thors visited Croatia from 9 to 10 May 2016. During her visit, Thors focused on promoting the effective implementation of the Constitutional Act on the Rights of National Minorities, in particular the provisions regarding languages and scripts;