News and press releases from the OSCE's global activities.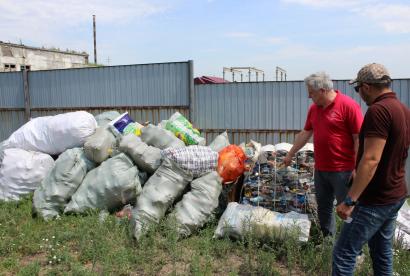 Publishing date:
3 July 2019
The best practices in waste and landfill management technologies based on the example of two resort areas, Shchuchinsk-Borovskaya and Bayanaul, were the focus of an OSCE-supported roundtable discussion held in Nur-Sultan on 2 July 2019.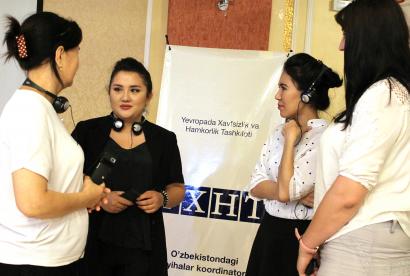 Publishing date:
3 July 2019
The OSCE Project Co-ordinator in Uzbekistan is conducting a first in a series of new training courses for members of the Women`s Committee Central Apparatus and its regional representations. Thirty representatives of the Women's Committee, from Tashkent city and the regions of Tashkent and Syrdarya are participating in the course from 2 to 4 July 2019 in Tashkent.
Publishing date:
3 July 2019
Content type:
Press release
NEW YORK, 2 July 2019 – In a briefing on the counter-terrorism work of parliamentarians before the United Nations Security Council's Counter-Terrorism Committee, the OSCE Parliamentary Assembly's Makis Voridis and Lisa Chambers spoke about the role played by the Assembly in this field and ways to further the engagement of parliamentarians in countering terrorism...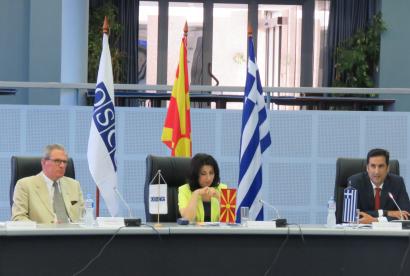 Publishing date:
3 July 2019
The OSCE Mission to Skopje supported a series of bilateral meetings that took place between North Macedonia and Bulgaria, most recently on 28 June 2019, to work out an agreement to set up more streamlined procedures and direct channels of communication to exchange information regarding trafficking cases...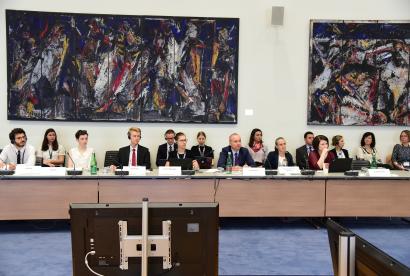 Publishing date:
2 July 2019
Content type:
Press release
VIENNA, 2 July 2019 – Leveraging economic and environmental activities to foster dialogue, build trust and reduce tensions, was the focus of a discussion held in Vienna today amongst OSCE participating States and experts from the field...
Publishing date:
2 July 2019
Content type:
Daily report
Compared with the previous 24 hours, the SMM recorded fewer ceasefire violations in Donetsk region and more in Luhansk region. The SMM saw damage to houses due to shelling in Pikuzy and in Avdiivka. Small arms fired in direction of SMM unmanned aerial vehicle in Khreshchatytske. The SMM continued to monitor activities related to disengagement at Stanytsia Luhanska. The SMM recorded ceasefire violations inside the Zolote disengagement area. The Mission saw weapons in violations of withdrawal lines in government-controlled areas of Luhansk region and in non-government-controlled areas of Donetsk region. The Mission facilitated and monitored adherence to the ceasefire to facilitate repairs and the operations of critical civilian infrastructure. Restrictions of the SMM's access continued in all three disengagement areas and elsewhere. Its freedom of movement was also denied near non-government-controlled Shevchenko, Sosnivske and Tavrycheske...
Publishing date:
2 July 2019
Content type:
Press release