Preporuke iz Lunda o Delotvornom Učeśću Nacionalnih Manjina u Javnom Životu (sr)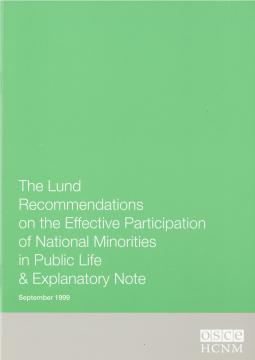 A set of HCNM recommendations on the effective participation of national minorities in public life.
These HCNM recommendations are available to download in PDF format or you can order a print copy using the link below.
Stanovišta, mišljenja, zaključci i druge informacije sadržane u ovom dokumentu ne odražavaju nužno i stav Organizacije za evropsku bezbednost i saradnju (OEBS), osim ako OEBS nije izričito naveden kao autor ovog dokumenta.