Libërth për zyrtarët komunalë mbi ripranimin dhe riintegrimin e personave të riatdhesuar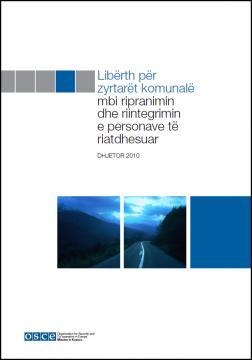 This booklet provides guidance to municipal officials on how to better assist repatriated persons. It focuses on reintegration of repatriated persons in their places of origin.
Pikëpamjet, opinionet, përfundimet dhe informacionet e tjera të shprehura në këtë dokument as nuk janë dhënë dhe as nuk mbështeten detyrimisht nga Organizata për Siguri dhe Bashkëpunim në Evropë (OSBE), me përjashtim të rastit kur OSBE-ja është e përcaktuar qartë si Autorja e këtij dokumenti.