Brošura namenjena opštinskim službenicima o prijemu i reintegraciji repatriranih lica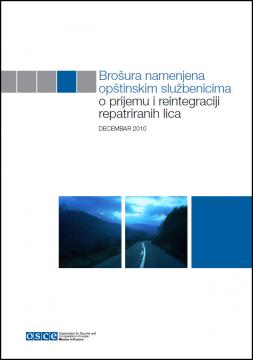 This booklet provides guidance to municipal officials on how to better assist repatriated persons. It focuses on reintegration of repatriated persons in their places of origin.
Stanovišta, mišljenja, zaključci i druge informacije sadržane u ovom dokumentu ne odražavaju nužno i stav Organizacije za evropsku bezbednost i saradnju (OEBS), osim ako OEBS nije izričito naveden kao autor ovog dokumenta.