News and press releases from the OSCE's global activities.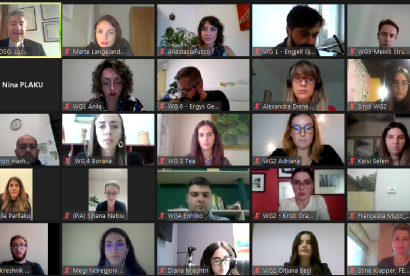 Publishing date:
30 October 2020
The OSCE and the Friedrich-Ebert-Stiftung (FES) launched the "Debating Perspectives 2030 Roadshow" on 30 October 2020, a series of online and in-person events bringing together talented young women and men in shaping a vision for a safer future. The Roadshow, under which many events are planned across the OSCE region, held its first online discussion in Albania...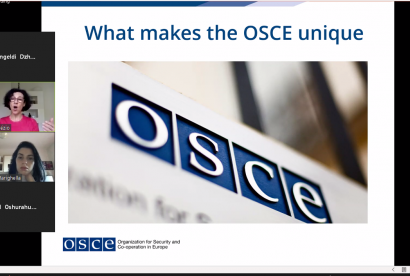 Publishing date:
12 October 2020
More than 20 young professionals and university students took part in the online Model OSCE simulation workshop from 6 to 9 October. Participants included young people from Central Asian countries: Afghanistan, Kazakhstan, Kyrgyzstan, Tajikistan, Uzbekistan, as well as students from Austria, Croatia, Russia and Italy.
Publishing date:
28 September 2020
Ninety young women and men from several regions of Albania participated in a series of workshops on youth empowerment organized by the OSCE Presence from 3 to 25 September 2020. Throughout the events that took place in Shkodra, Mirdita, Përmet, Pogradec and Korça, the Presence aimed at helping young people become among the key players in identifying and addressing the security challenges in their communities. It also aimed at strengthening co-operation between community and institutions...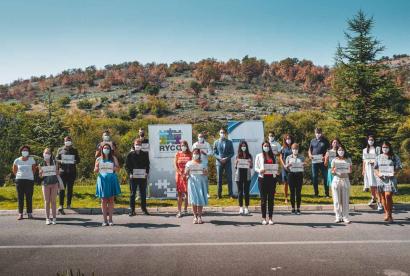 Publishing date:
21 September 2020
In preparation for the fourth Regional Youth Co-operation Office (RYCO) Call for Proposals, the RYCO Local Branch Office and the OSCE Mission to Montenegro organized a training course for potential applicants from 18 to 20 September 2020 in Podgorica...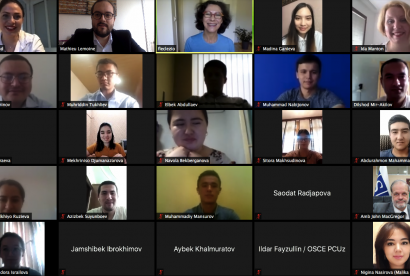 Publishing date:
3 September 2020
Twenty-five participants from Uzbekistan participated in a Model OSCE conference from 2 to 4 September 2020. Participants were graduates or current students from the University of World Economy and Diplomacy (UWED) in Tashkent.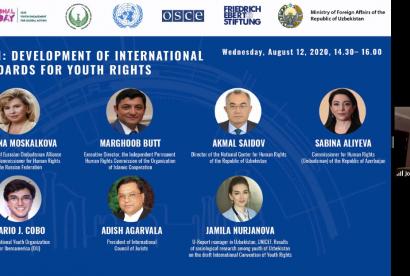 Publishing date:
13 August 2020
A two-day online high-level event focusing on the rights of young people, the Samarkand Forum on Human Rights, was held on 12 and 13 August 2020. The meeting, supported by the OSCE Project Co-Ordinator in Uzbekistan, was attended by representatives of the OSCE Secretariat, the OSCE Office for Democratic Institutions and Human Rights, the OSCE Parliamentary Assembly and other OSCE field operations. The event was co-organized with the Government of Uzbekistan represented by the National Human Rights Centre of Uzbekistan, the UN Country Team and Friedrich Ebert Stiftung. The Samarkand Forum on Human Rights is the continuation of the Asian Forum which took place in 2018 in Samarkand.
Publishing date:
12 August 2020
Content type:
Press release
COPENHAGEN, 12 August 2020 – To address challenges such as armed conflicts, climate change, widespread poverty and inequality, it is necessary to actively include youth, as well as women and minorities, in decision-making mechanisms, OSCE Parliamentary Assembly President George Tsereteli (Georgia) said Wednesday at the Samarkand Human Rights Web Forum...