News and press releases from the OSCE's global activities.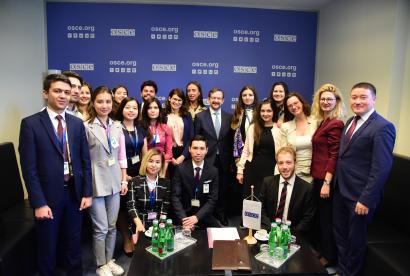 Publishing date:
8 October 2019
Five participants from the Central Asian Youth Network (CAYN) met with OSCE Secretary General Thomas Greminger in Vienna on 4 October 2019. The discussion focused on security issues in Central Asia the OSCE's work and its comprehensive approach to security...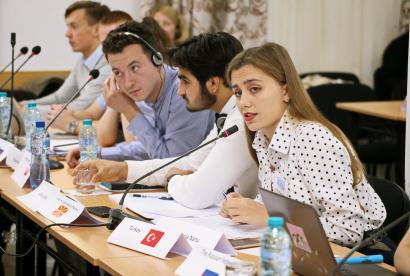 Publishing date:
30 September 2019
Thirty students from both banks of the Dniester/Nistru River practiced their diplomacy skills at the sixth edition of the Model OSCE for Youth, which concluded with the adoption of an "Addendum to the OSCE Gender Action Plan" on 29 September 2019 in Moldova. The document was the result of a compromise and consensus, which the young "ambassadors" put into practice during a simulation of an OSCE Permanent Council meeting...
Publishing date:
30 September 2019
In preparation for the third Regional Youth Co-operation Office (RYCO) Call for Proposals, the OSCE Mission to Montenegro and the RYCO Local Branch Office organized a training course for potential applicants in Podgorica from 27 to 29 September 2019.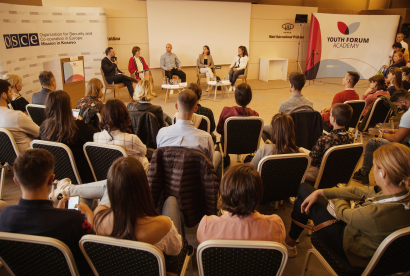 Publishing date:
27 September 2019
The OSCE Mission in Kosovo's four-day Youth Forum Academy, held at Hotel International Prishtinë/Priština, concluded on 26 September 2019...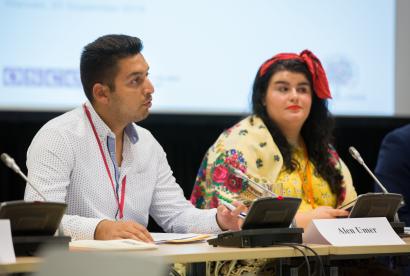 Publishing date:
26 September 2019
The challenges and opportunities related to the participation of Roma and Sinti youth in public and political life, as well as their civic engagement to defend and promote the human rights of the entire community, were the main topics of an event held on 25 September 2019 in Warsaw. The event was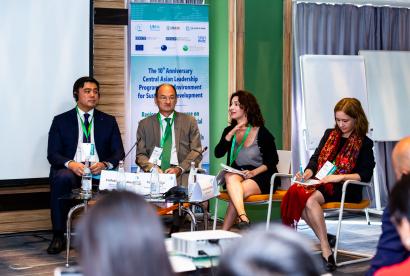 Publishing date:
23 September 2019
The OSCE-supported tenth annual Central Asian Leadership Programme (CALP) took place from 15 to 22 September 2019 in Almaty. Some 70 young environmental leaders, CALP alumni from the Central Asian countries and Afghanistan, representatives from the government and international organizations participated in the event.
Publishing date:
17 September 2019
The OSCE Mission to Serbia, in co-operation with Serbia's institutions, launched the 2019 Professional Practice Programme on 17 September in Belgrade. The Programme enables five young professionals from Novi Pazar and Raška, southwest Serbia, to work with central institutions from September to December 2019. It is the first part of the two-year project Legal Learning Project for Southwest Serbia, funded by the U.S. Mission to the OSCE...