News and press releases from the OSCE's global activities.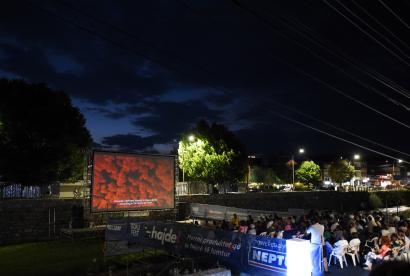 Publishing date:
10 August 2022
Last night, the OSCE Mission in Kosovo presented five short documentaries on human rights and democratic values, as part of the DokuFest International Documentary and Short Film Festival held in Prizren.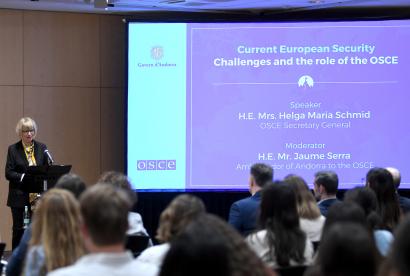 Publishing date:
28 July 2022
Content type:
Press release
ANDORRA LA VELLA, 28 July 2022- OSCE Secretary Genera Helga Maria Schmid visited Andorra on 27 July to engage in policy discussions with Andorran youth representatives and attend the closing event of the "OSCE Debating Perspectives 20-30 Roadshow." During a lecture at the Roadshow, the Secretary General focused on the OSCE's vital role to promote comprehensive security including the respect of human rights and fundamental freedoms. She highlighted the crucial role of youth in promoting democracy, and called for increased efforts to empower women and enable their equal participation, including in peace processes.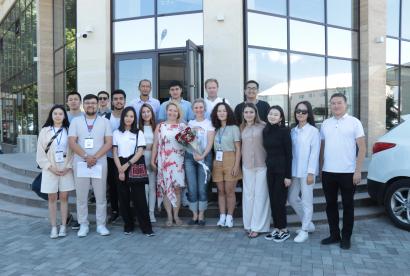 Publishing date:
25 July 2022
Model OSCE is an engaging workshop where young people simulate the work of the Permanent Council by representing the OSCE participating States, and learn more about the Organization's comprehensive model of security and its consensus-based decision-making processes.
Publishing date:
23 June 2022
Launch of first-ever digitalized quadrilingual Fraza phrasebook in Macedonian-Albanian-Turkish-Serbian in Skopje on 23 June 2022
Publishing date:
21 June 2022
Nineteen art students and two representatives from the teaching staff of the Republican College of Fine Arts "Alexandru Plamadeale" from Chisinau and the Bender Higher Education Art College "Victor Postoikin" took part in a four-day plein-air held in Old Orhei from 14 to 17 June 2022.  Over the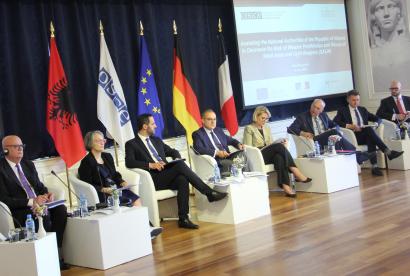 Publishing date:
9 June 2022
The OSCE Presence in Albania, in co-operation with the Ministry of Interior, launched today a three-year project, which aims to assist the national authorities to decrease the risk of weapon proliferation and misuse of small arms and light weapons. The project is part of a regional project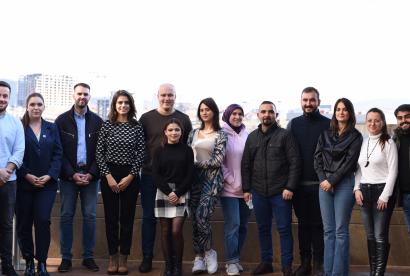 Publishing date:
3 June 2022
The OSCE Mission in Kosovo is supporting human rights education through training by some of the many young people who have benefitted from the Mission's programmes. The move marks a shift away from training by OSCE to a group of talented young women and men who will use their expertise in human rights education to design and implement activities proposed by the Mission and other institutional partners.