News and press releases from the OSCE's global activities.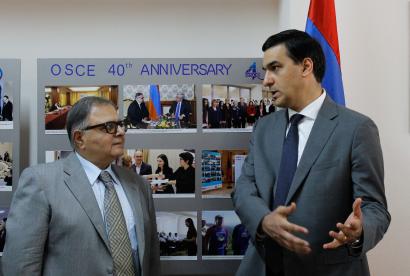 Publishing date:
2 September 2016
Joint initiatives to promote human rights protection in Armenia were the focus of a meeting hosted by the OSCE Office in Yerevan with Armenia's Human Rights Defender's (Ombudsperson) Office on 31 August 2016...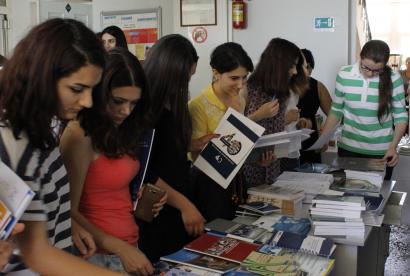 Publishing date:
8 July 2016
The OSCE Office in Yerevan supported a summer school focusing on public international law from 30 June to 9 July 2016 which also included a two-day training course on international human rights law at the Russian-Armenian (Slavonic) University in Yerevan (RAU)...
Publishing date:
24 June 2016
Armenia's civil rights activists, government officials, representatives of media and civil society were presented with awards in recognition of their outstanding efforts to promote human rights, rule of law, government reforms and free speech in the country on 23 June 2016 in Yerevan...
Publishing date:
12 April 2016
A two-day workshop aimed to promote and enhance protection of human rights of persons in detention opened on 12 April 2016 in Dilijan, Armenia. The workshop is organized by the OSCE Office in Yerevan in co-operation with the Police and Public Monitoring Group for Police Detention Centres...
Publishing date:
1 April 2016
Mainstreaming social services for former prisoners in the framework of ongoing criminal justice reforms and institutionalization of integrated social services was the aim of the OSCE-supported workshop co-organized with the Offenders' Rehabilitation Center of Armenia's Ministry of Justice on 31 March- 2 April 2016 in Aghveran, Kotayk region of Armenia...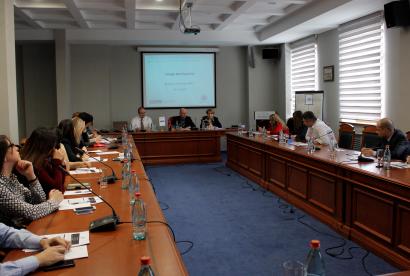 Publishing date:
24 March 2016
The OSCE Office for Democratic Institutions and Human Rights (OSCE/ODIHR) in co-operation with the OSCE Office in Yerevan held a training course on the rights of migrants on 24-26 March 2016 in Tsaghkadzor, Armenia. The overall aim of this training was to support national authorities of OSCE participating States in ensuring that their national migration management practices comply with relevant international legal obligations and OSCE commitments, aiming to respect and protect the human rights of migrants...
Publishing date:
23 October 2015