OSCE High Commissioner on National Minorities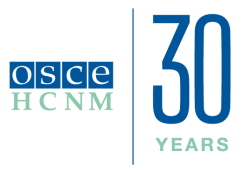 Supporting social and economic participation
The High Commissioner has observed that when minorities are able to participate effectively in the social and economic life of their country, this can have positive effects on integration, social cohesion, and peace and stability.
The High Commissioner provides guidance and recommendations to states on how they can promote the social and economic participation of national minorities, which contributes to prosperity and security in the country and region, and benefits majority and minority communities.
The High Commissioner supports states to work towards a future in which every national minority group can thrive, have influence and be empowered, weaving a tapestry rich in diversity, equity and inclusion.