Recommendations on Policing in Multi-Ethnic Societies (uz)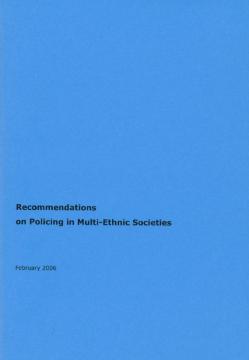 Recommendations to encourage and facilitate the adoption by States of specific measures to alleviate tensions relating to national minorities.
Қарашлар, фикрлар, хулосалар, ва ушбу ҳужжатда ифодаланган бошқа маълумотлар Европада Хавфсизлик ва Ҳамкорлик Ташкилотининг (ЕХҲТ) нуқтаи назари ифодаси дегани эмас. Ҳужжатда ЕХҲТ муаллифи эканлигини таъкидланган ҳоллатлар бундан мустасно.