Rekomandimet e Oslos Lidhur me të Drejtat Gjuhësore të Pakicave Kombëtare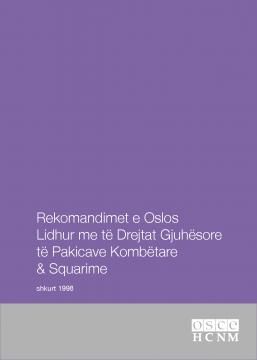 A set of HCNM Recommendations on the linguistic rights of national minorities.
These HCNM Recommendations are available to download in PDF format or you can order a print copy using the link below.
Pikëpamjet, opinionet, përfundimet dhe informacionet e tjera të shprehura në këtë dokument as nuk janë dhënë dhe as nuk mbështeten detyrimisht nga Organizata për Siguri dhe Bashkëpunim në Evropë (OSBE), me përjashtim të rastit kur OSBE-ja është e përcaktuar qartë si Autorja e këtij dokumenti.