Recomandările de la Oslo cu Privire la Drepturile Lingvistice ale Minorităţilor Naţionale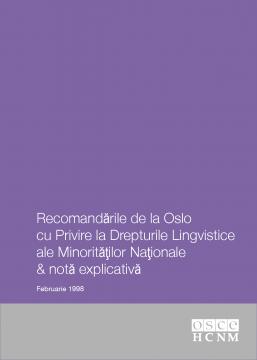 A set of HCNM Recommendations on the linguistic rights of national minorities.
These HCNM Recommendations are only available in PDF format.
Viziunile, opiniile, concluziile și alte informații exprimate în acest document nu reflectă în mod necesar poziția Organizației pentru Securitate și Cooperare în Europa (OSCE), cu excepția cazurilor când OSCE este menționată în mod explicit drept autor al documentului.