"Pioneer decision on safety of journalists in the preceding context", article by Andrey Rikhter and Deniz Yazici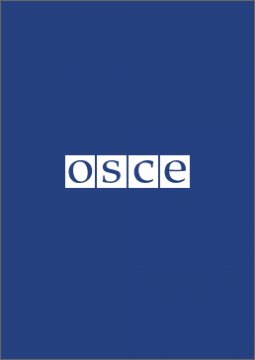 Abstract: This contribution singles out and seeks to analyse the most essential elements of the OSCE Ministerial Council Decision on Safety of Journalists, adopted in Milan on 7 December 2018. Those elements aim to create an enabling environment for the media, in particular, through the compliance with specific international obligations, recognition of certain functions of journalists, enumeration of the modern threats to their safety, including digital safety. Authors provide a background on the road to the decision within the OSCE, highlighting the main contradictions among its participating States, and put it in the context of other international commitments on media freedom and freedom of expression. As the first holistic OSCE document on freedom of the media, the decision significantly extends the current set of commitments by the participating States and may pave the way to a global instrument on the subject.
See:
"Pioneer Decision on Safety of Journalists in the Preceding Context" in P. Czech, L. Heschl, K. Lukas, M. Nowak, & G. Oberleitner (Eds.), European Yearbook on Human Rights 2019 (pp. 339-368). Intersentia. doi:10.1017/9781780689562.016.
The full publication is available at: https://intersentia.com/en/european-yearbook-on-human-rights-2066.html
The views, opinions, conclusions and other information expressed in this document are not given nor necessarily endorsed by the Organization for Security and Co-operation in Europe (OSCE) unless the OSCE is explicitly defined as the Author of this document.