News and press releases from the OSCE's global activities.
Publishing date:
27 November 2019
Content type:
Press release
YEREVAN, 27 November 2019- Concluding a visit to Yerevan, OSCE Parliamentary Assembly President George Tsereteli (MP, Georgia) welcomed sustained efforts to firmly establish democratic institutions and practices in Armenia...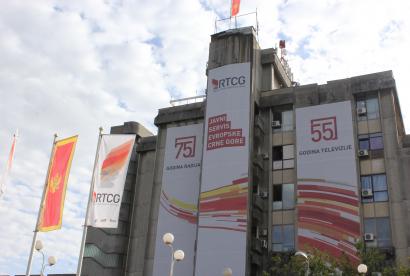 Publishing date:
27 November 2019
On 27 November, the Head of the OSCE Mission to Montenegro Maryse Daviet congratulated the management, employees and citizens on the anniversary of National Public Broadcaster (RTCG) for 75 years of Radio and 55 years of Television of Montenegro...
Publishing date:
27 November 2019
National anti-trafficking state agencies, civil society organizations and international experts gathered in Tashkent on 26 November 2019 for a round-table discussion on good practices and challenges in national frameworks to combat trafficking in human beings...
Publishing date:
27 November 2019
The Strategic Police Matters Unit of the OSCE's Transnational Threats Department (SPMU), in close co-operation with the OSCE Programme Office in Dushanbe, organized an introductory workshop on Intelligence-led policing (ILP) in Tajikistan's capital on 26 November 2019. Some 28 senior representatives and managers from the country's Ministry of Internal Affairs, the Anti-corruption Agency, the Drug Control Agency and the State Committee for National Security took part...
Publishing date:
27 November 2019
The prevention and tackling of violence against women and girls was the focus of an international conference, which concluded on 27 November 2019 in Taldykorgan, Kazakhstan. The conference was conducted within the framework of the 16 Days of Activism against Gender-based Violence.
Publishing date:
26 November 2019
Content type:
Daily report
Summary Compared with the previous 24 hours, the SMM recorded more ceasefire violations in both Donetsk and Luhansk regions. The SMM continued to monitor the situation in the Petrivske and Stanytsia Luhanska disengagement areas. It also observed demining activities and saw that fortifications had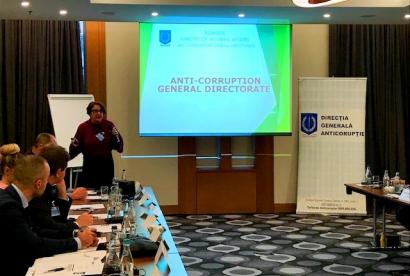 Publishing date:
26 November 2019
Best practices in conducting undercover operations to investigate corruption at border crossings were explored during a working visit of more than 30 members of the Regional Anti-corruption Platform from Albania, Bosnia and Herzegovina, Moldova, Montenegro, North Macedonia, Serbia and Ukraine to the Anti-corruption General Directorate of Romania's Interior Ministry in Bucharest on 25 and 26 November 2019...