News and press releases from the OSCE's global activities.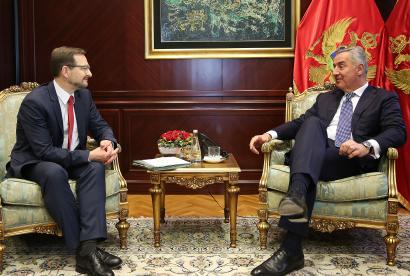 Publishing date:
2 April 2019
Content type:
Press release
PODGORICA, 2 April 2019- OSCE Secretary General Thomas Greminger concluded today a two-day visit to Podgorica, during which he met with Montenegro's highest officials and highlighted the significant progress achieved in fulfilling strategic reforms in the country...
Publishing date:
30 March 2019
Progress on implementing the Federation of Bosnia and Herzegovina (FBiH) Law on Youth in the Herzegovina-Neretva Canton was the main topic of a co-ordination meeting organized by the OSCE Mission to Bosnia and Herzegovina on 29 March 2019 in Mostar.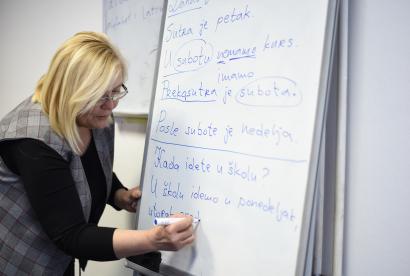 Publishing date:
29 March 2019
The OSCE Mission in Kosovo has started a set of three-month Albanian and Serbian language classes for youth belonging to Kosovo Albanian, Kosovo Serb, Kosovo Bosniak, and Kosovo Roma communities residing in the municipality of Obiliq/Obilić. The courses will run from March to June 2019...
Publishing date:
20 March 2019
Content type:
Press release
KYIV, 20 March 2019 – The "Puzzle Connection" exhibition, with artworks by young people from across Ukraine, including young artists who had to leave their homes because of hostilities in the eastern part of the country, opens to the public at the Kyiv History Museum from 22 March to 7 April 2019...
Publishing date:
29 January 2019
Content type:
Press release
BELGRADE, 29 January 2019 – Concluding a three-day visit to Serbia, Samuel Goda, the Special Representative of the Slovak OSCE Chairmanship on Youth and Security, highlighted the crucial role of youth in strengthening comprehensive security and co-operation. Goda reiterated that for Slovakia young people are key for a safer future in Europe...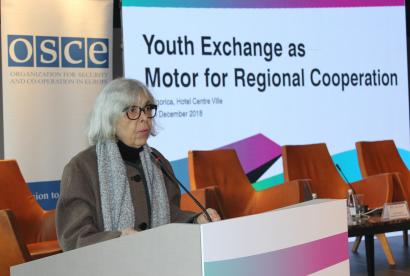 Publishing date:
14 December 2018
Young people must take the lead in dismantling barriers and promoting genuine regional reconciliation that will create a better future in their countries and the Western Balkans. This was a key conclusion of the conference Youth Exchange as Motor of Regional Co-operation, organized by Regional Youth Co-operation Office (RYCO) with the support of the OSCE Mission to Montenegro in Podgorica on 13 December 2018.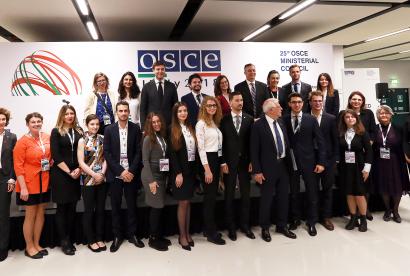 Publishing date:
12 December 2018
The contribution of young women and men to all three dimensions of the OSCE's peace and security agenda – politico-military, economic and environmental and human– was the topic of an interactive side event on 7 December 2018 during the 25th OSCE Ministerial Council in Milan, organized by the OSCE Chairperson-in-Office (CiO)'s Special Representatives on Youth and Security together with Spain. Later that day the Ministerial Council adopted Declaration MC.DD/17/18 on the Role of Youth in Contributing to Peace and Security Efforts.