News and press releases from the OSCE's global activities.
Publishing date:
15 May 2019
The Fourth Central Asian Internet Governance Forum is taking place on 15 and 16 May 2019 in Tashkent. The event aims to provide a platform to discuss Internet governance policies in Central Asian countries.
Publishing date:
15 May 2019
The OSCE Mission to Skopje and the OSCE Gender Section presented on 15 May 2019 in Skopje a survey that shows that violence against women in North Macedonia is often underreported and that some forms of physical and sexual violence are widespread in the country. The research finds there is a particular need for more support and targeted action to help women from minority groups and from rural areas...
Publishing date:
13 May 2019
Content type:
Press statement
Bratislava/Copenhagen/Vienna, 13 May 2019 – OSCE Chairperson-in-Office and Slovakia's Foreign and European Affairs Minister Miroslav Lajčák, OSCE Secretary General Thomas Greminger, President of the OSCE Parliamentary Assembly (OSCE PA) George Tsereteli and OSCE PA Secretary General Roberto Montella today strongly condemned the use of violence by this weekend's protesters in Albania's capital Tirana, as well as the threats and attempted intimidation directed at the Head of the OSCE's Presence in Albania and at the Organization in general. They also called on law enforcement officials to show restraint.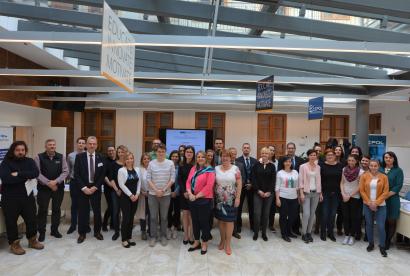 Publishing date:
10 May 2019
A four-day specialized training course on appropriate and effective responses to gender-based violence for criminal justice practitioners from Hungary was held from 6 to 10 May 2019, at the European Union Agency for Law Enforcement Training (CEPOL) headquarters in Budapest, Hungary...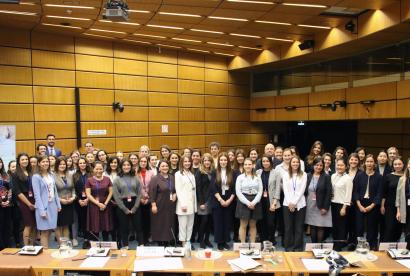 Publishing date:
10 May 2019
A training course jointly organized by the OSCE and UNODA on arms control, disarmament and non-proliferation was held for 50 young female professionals from the OSCE's participating States and Partners for Co-operation from 6 to 10 May 2019 in Vienna. The course was held as part of the OSCE Scholarship for Peace and Security...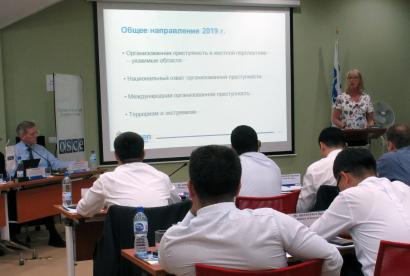 Publishing date:
9 May 2019
The OSCE-recommended model of intelligence-led policing (ILP) and its advantages for contemporary policing to the Uzbek Police, training workshop organized by the OSCE Secretariat, in co-operation with the OSCE Office of the Project Co-ordinator in Uzbekistan, was held on 10 May 2019 in Tashkent...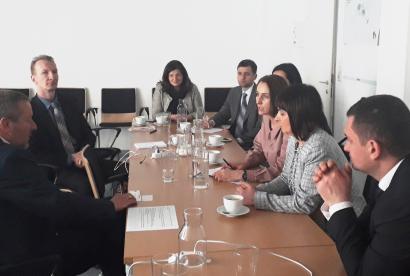 Publishing date:
8 May 2019
Representatives of Ukraine's Ministry of Social Policy, the country's Office of the Prosecutor General, the police and the State Service for Labour Issues visited the OSCE Secretariat and the Austrian Federal Ministry of the Interior on 7 and 8 May 2019 as part of an OSCE capacity-building project that aims to combat human trafficking and the smuggling of migrants...