News and press releases from the OSCE's global activities.
Publishing date:
25 October 2018
A series of workshops on project management aimed at improving the access of the non-governmental sector to state and local government funding concluded on 24 October 2018. Three hundred and fifty government officials and 250 representatives of civil society organizations (CSOs) took part in the two-day workshops held across Ukraine. They were organized by the OSCE Project Co-ordinator in Ukraine (PCU) in partnership with the country's Presidential Administration and the Ministry of Youth and Sports.
Publishing date:
23 October 2018
A delegation of members of Albania's Parliamentary Committee on Productive Activities, Trade and Environment, consisting of representatives of both the ruling majority and opposition parties, participated in a study visit to Lake Constance from 19 to 23 October 2018 to learn about cross-border co-operation with regards to managing the lake. The visit was organized by the OSCE Presence in Albania as part of a custom-tailored programme highlighting multilateral co-operation between parliaments and parliamentary oversight mechanisms...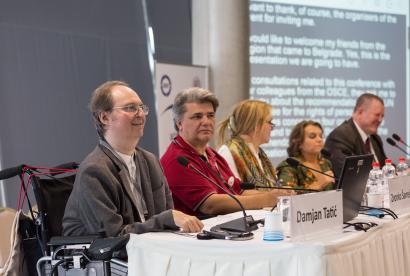 Publishing date:
17 October 2018
Enhancing the political and electoral participation of persons with disabilities was at the centre of discussions during a conference co-organized by the OSCE Office for Democratic Institutions and Human Rights (ODIHR) and the Balkans Independent Disability Framework on 16 and 17 October 2018 in Belgrade.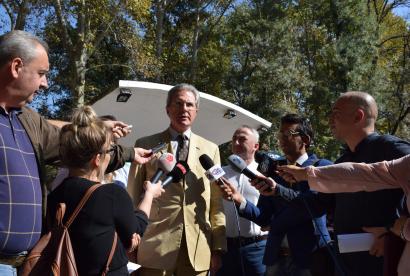 Publishing date:
15 October 2018
Content type:
Press release
SKOPJE, 13 October 2018 – Students from 27 schools throughout the country gathered for a day of interaction, fun and entertainment as part of the Building Bridges Fund annual event in Skopje today, organized by the OSCE Mission to Skopje. The schools all benefited from the Building Bridges Fund,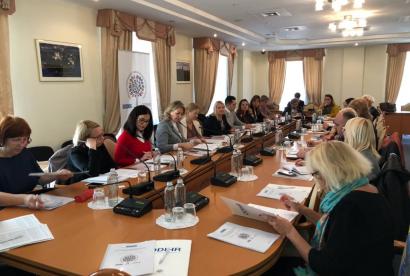 Publishing date:
12 October 2018
A presentation of a new report commissioned by the OSCE Office for Democratic Institutions and Human Rights (ODIHR) that examines the effectiveness of gender equality mechanisms at the regional level in Ukraine, was hosted by the Equal Opportunities Caucus of Ukraine's parliament on 12 October 2018 in Kyiv.
Publishing date:
11 October 2018
Content type:
Press release
COPENHAGEN, 11 October 2018 – OSCE Parliamentary Assembly President George Tsereteli (MP, Georgia) has appointed Austrian parliamentarian Roman Haider to serve as the Assembly's Special Representative on Central Asia. The position will help support the active participation of Central Asian
Publishing date:
4 October 2018
International rule of law standards related to the use of e-justice mechanisms were the topic of a seminar organized on 4 October 2018 in Minsk for participants from across Belarus. The seminar was organized by the OSCE Office for Democratic Institutions and Human Rights (ODIHR) and the Institute