News and press releases from the OSCE's global activities.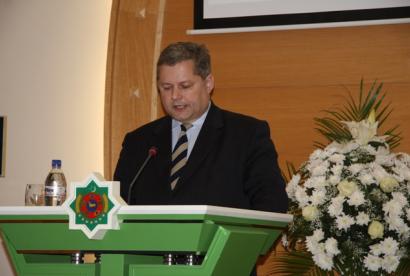 Publishing date:
3 November 2011
Content type:
Press release
ASHGABAT, 3 November 2011 – International policy makers and experts on energy diplomacy will discuss energy markets and security at a two-day OSCE Chairmanship high-level conference on "Integrating Global Energy Markets – Providing Energy Security" that started today in Ashgabat...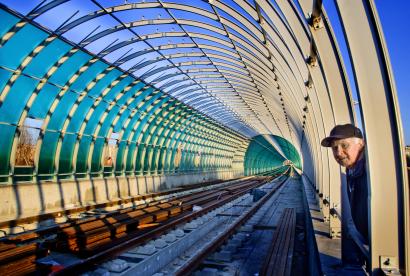 Publishing date:
17 October 2011
Assessment of the implementation of economic and environmental commitments by the OSCE participating States and identification of priorities for future work is the focus of the Economic and Environmental Dimension Implementation Meeting, which started at the Hofburg in Vienna on 17 October 2011...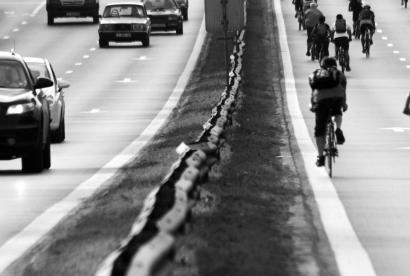 Publishing date:
14 September 2011
Finding environmentally-friendly ways to produce energy, and transport goods and people, is crucial in safeguarding our future. A photo contest organized by the 2011 Lithuanian Chairmanship of the OSCE and the Office of the Co-ordinator of OSCE Economic and Environmental Activities in May–July encouraged professional and amateur photographers to demonstrate their visions of the development of sustainable energy and transport—the theme of the 19th OSCE Economic and Environmental Forum held in Prague on 14-16 September 2011...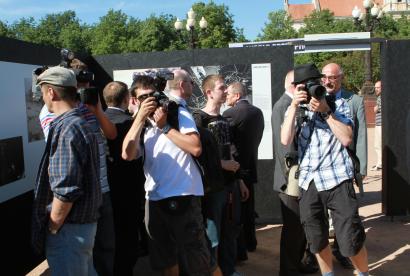 Publishing date:
6 June 2011
Content type:
Press release
VIENNA, 6 June 2011 – The OSCE and its Lithuanian Chairmanship today launched a photo competition to raise awareness of the importance of sustainable transport and energy...
Publishing date:
30 May 2011
Participants in an OSCE Chairmanship-organized workshop held in Vienna on 30 May discussed the potential of economic and environmental activities to effectively build confidence and trust...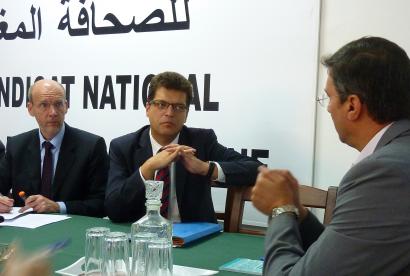 Publishing date:
26 May 2011
Content type:
Press release
RABAT, 26 May 2011- The Director of the OSCE Office for Democratic Institutions and Human Rights (ODIHR), Ambassador Janez Lenarčič, today concluded a two-day visit to Morocco, stressing that the OSCE's institutions are ready to consider requests for support for the country's ongoing reform efforts...
Publishing date:
20 May 2011
International and regional co-ordination is crucial in the response to the security threats posed by natural and man-made disasters, Ambassador Renatas Norkus, the Chairperson of the Permanent Council, told a meeting of experts and OSCE Ambassadors on 20 May 2011. The meeting was held as part of the "V(ienna) to V(ilnius) Dialogue"...