News and press releases from the OSCE's global activities.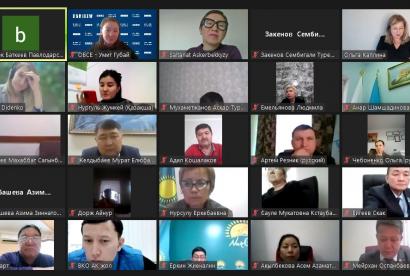 Publishing date:
17 February 2022
An OSCE-supported webinar on enhancing the communications skills of maslikhats (local self-governance bodies) was conducted from 8 to 11 February 2022 in Kazakh and Russian languages.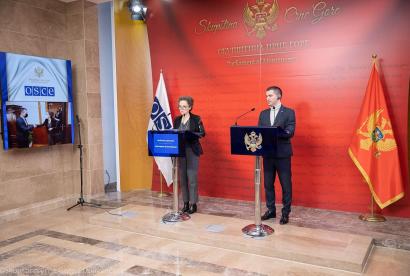 Publishing date:
2 February 2022
Contributing to further transparency of the Parliament of Montenegro and in order to widen its national and international outreach, the OSCE Mission to Montenegro provided conference equipment for simultaneous interpretation on 2 February 2022 in Podgorica.
Publishing date:
26 January 2022
The European Union will fund a 24-month project on building effective and accountable institutions in Armenia, based on the principles of good governance and respect for the rule of law. The project will be jointly implemented by the OSCE, the United Nations Development Programme (UNDP), the United Nations Children's Fund (UNICEF), and the United Nations Population Fund (UNFPA).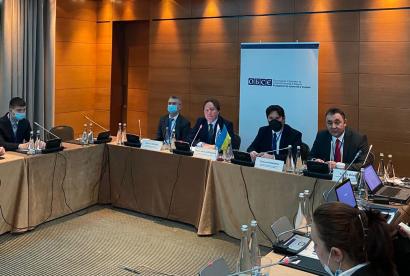 Publishing date:
17 December 2021
Data driven decision-making in municipal governance and key indicators for sustainable urban development in Ukraine were among the main topics of a two-day expert roundtable discussion organized by the Office of the Co-ordinator of OSCE Economic and Environmental Activities (OCEEA) in co-operation with the OSCE Project Co-ordinator in Ukraine in Kyiv on 16 and 17 December 2021.
Publishing date:
13 December 2021
The 7th Annual Conference of the Kyrgyz Association of Women Judges on "Increasing the level of independence of judges as a way to counter corruption" took place on 10 and 11 December in Bishkek.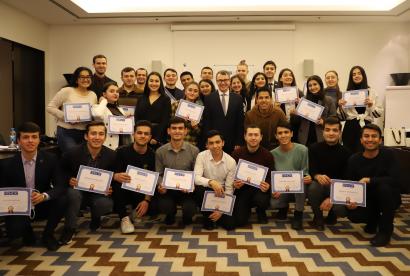 Publishing date:
19 November 2021
Tajik youth increased their understanding and knowledge about negative impacts of corruption and how they can prevent corruption in Tajikistan at an OSCE-organized workshop on 16 and 17 November 2021 in Dushanbe.
Publishing date:
2 November 2021
As part of the long-standing partnership with Parliament, the OSCE Mission to Montenegro provided IT equipment to it on 30 October 2021.