News and press releases from the OSCE's global activities.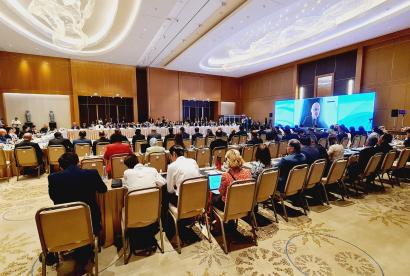 Publishing date:
23 September 2022
On 23 September 2022, the Office of the Co-ordinator of the OSCE Economic and Environmental Activities (OCEEA) participated in the Second Tashkent Anti-Corruption Forum, organized by the Anti-Corruption Agency (ACA) of the Republic of Uzbekistan, jointly with international partner organizations. The event gathered more than 100 participants representing national and foreign anti-corruption authorities, civil-society organizations and other stakeholders to discuss transparency and integrity measures in the public sector, assessing anti-corruption risks, as well as anti-corruption education...
Publishing date:
23 September 2022
OSCE Mission publishes public opinion survey results on BiH citizens' perception of elections and electoral processes The OSCE Mission to Bosnia and Herzegovina (BiH) published its survey findings today following a state-wide survey on citizens' perception of elections in BiH. The survey aimed to
Publishing date:
14 September 2022
Sarajevo, 14 September 2022 – The launch of the EU, UN, OSCE, and Council of Europe supported project "Empowering Trust and Cohesion in Bosnia and Herzegovina's Communities'' was officially marked today at a kick-off event held in Sarajevo.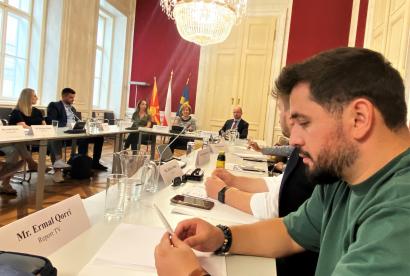 Publishing date:
5 September 2022
From 1 to 3 September, the OSCE Presence in Albania supported the organization of an exchange workshop in Vienna for journalists covering parliamentary affairs in Albania. The delegation consisted of nearly a dozen of journalists from different media outlets in Albania plus representatives from the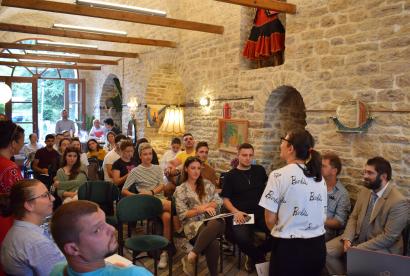 Publishing date:
31 August 2022
From 24 to 28 August 2022, twenty young activists from the Western Balkans gathered in Tirana and traveled to Gjirokastra to discuss, learn and explore approaches on social interaction and promote democracy, peace and security through inter-generational dialogue. Since 2017, the OSCE Youth Trail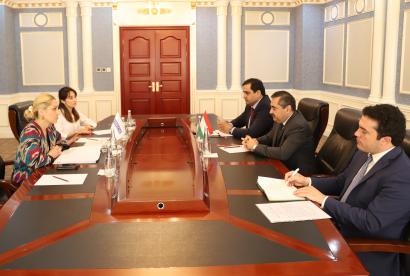 Publishing date:
15 August 2022
What we do:
Arms control, Combating trafficking in human beings, Democratization, Economic activities, Water management, Border management, Disaster risk reduction, Environmental activities, Human rights, Good governance, Countering terrorism, Gender equality, Media freedom and development, Policing, Youth, Rule of law
Acting Head of the OSCE Programme Office in Dushanbe, Tea Jaliashvili met the Deputy Minister of Foreign Affairs of the Republic of Tajikistan, Muzaffar Huseynzoda on 12 August 2022 to discuss areas of co-operation.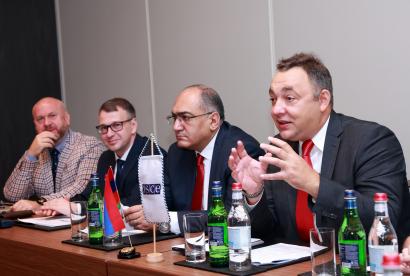 Publishing date:
12 August 2022
The first specialized training on operative essentials for anti-corruption officers was held in Yerevan on 8-12 August. The training, which focused on the effective investigation of corruption was hosted by the OSCE's Office of the Co-ordinator of Economic and Environmental Activities (OCEEA) with the support of the newly established Anti-Corruption Committee of Armenia (ACC).