News and press releases from the OSCE's global activities.
Publishing date:
23 January 2020
The Digital Platform for Public Participation, an online platform connecting residents and local institutions, was launched in Prizren on 22 January 2020 by Mayor Mytaher Haskuka and the Head of the OSCE Mission in Kosovo, Ambassador Jan Braathu...
Publishing date:
19 December 2019
Representatives from police services and prosecution offices of Albania, Bosnia and Herzegovina, Montenegro, North Macedonia and Serbia completed a three-day workshop organized by the OSCE in Belgrade on 19 December 2019 on promoting closer co-operation and mutual legal assistance requests among countries of South-Eastern Europe to fight organized crime, particularly through the recovery of criminal assets...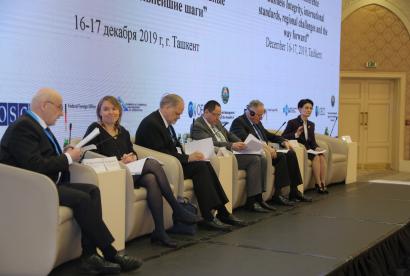 Publishing date:
18 December 2019
An international conference on "Business Integrity, International Standards, Regional Challenges and the way forward" on 16 and 17 December 2019 in Tashkent. The aim of the event was to introduce and discuss best international practices in business integrity and collective action in combating corruption. The event was organized by the OSCE Project Co-ordinator in Uzbekistan and financially supported by the Government of Germany.
Publishing date:
17 December 2019
In supporting Parliament's efforts to introduce performance management principles in its work, the OSCE Mission to Montenegro organized three training courses for several units of the parliamentary service from 19 November to 6 December 2019 in Podgorica...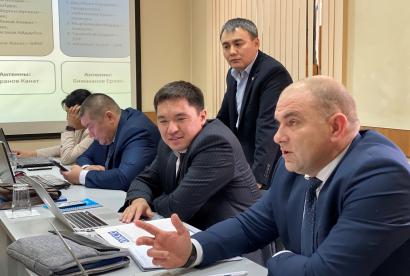 Publishing date:
13 December 2019
An OSCE-organized week-long simulation exercise on countering drug-related money laundering concluded on 13 December 2019 in Almaty. It took place at the Central Asian Regional Information and Co-ordination Centre for Combating Illicit Trafficking of Narcotic Drugs, Psychotropic Substances and their Precursors (CARICC).
Publishing date:
9 December 2019
The OSCE Mission to Montenegro organized workshops to strengthen the skills of parliamentary staff to support drafting of legislation and amendments within committees on 21 and 22 November and on 3 and 4 December 2019 in Podgorica. The attendees examined the legislative drafting and amending process and discussed the practice and function of the Rules of Procedure of their parliament as compared with the practice in other parliaments.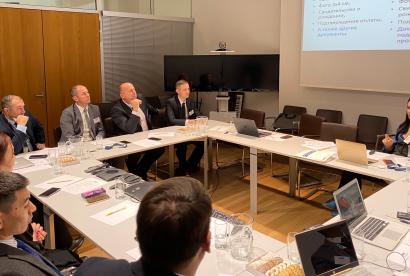 Publishing date:
22 November 2019
A three-day workshop organized by the OSCE aimed at strengthening the capacities of key officials from Belarus and Kazakhstan in identifying potential corruption risks in the law-making process concluded on 22 November 2019 in Vienna...