News and press releases from the OSCE's global activities.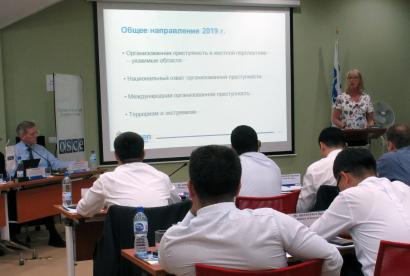 Publishing date:
9 May 2019
The OSCE-recommended model of intelligence-led policing (ILP) and its advantages for contemporary policing to the Uzbek Police, training workshop organized by the OSCE Secretariat, in co-operation with the OSCE Office of the Project Co-ordinator in Uzbekistan, was held on 10 May 2019 in Tashkent...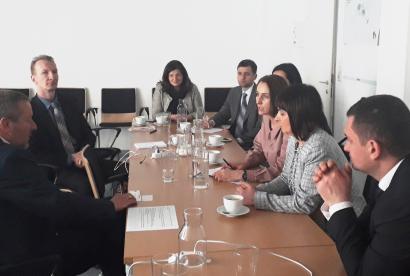 Publishing date:
8 May 2019
Representatives of Ukraine's Ministry of Social Policy, the country's Office of the Prosecutor General, the police and the State Service for Labour Issues visited the OSCE Secretariat and the Austrian Federal Ministry of the Interior on 7 and 8 May 2019 as part of an OSCE capacity-building project that aims to combat human trafficking and the smuggling of migrants...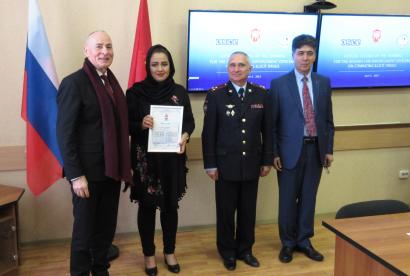 Publishing date:
8 April 2019
Ten Afghan law enforcement officers completed a ten-day training course on 5 April 2019, which focused on combating illicit drug trafficking and drug-related crimes. The course, held at the St. Petersburg University of the Ministry of Internal Affairs of the Russian Federation was organized by the Strategic Police Matters Unit of the OSCE Transnational Threats Department...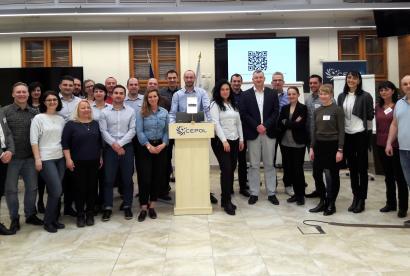 Publishing date:
1 April 2019
A four-day train-the-trainer course on appropriate and effective responses to gender-based violence for officials from Bulgaria, Hungary and Romania was held from 25 to 29 March 2019, at the European Union Agency for Law Enforcement Training (CEPOL) Headquarters in Budapest, Hungary...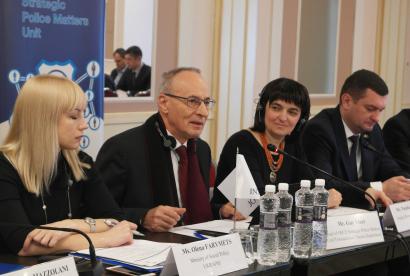 Publishing date:
20 February 2019
Some 70 representatives of national institutions of Ukraine and eight other OSCE participating States- the Czech Republic, France, Germany, Italy, Lithuania, Poland, Sweden and Turkey – completed a two-day workshop in Kyiv on 20 February 2019 focusing on holistic approaches to countering trafficking in human beings for the purpose of labour exploitation...
Publishing date:
17 December 2018
How to prevent crime and violence committed by young people by encouraging their engagement in developing life skills, sports and education was explored at a workshop for around 30 high-level policymakers from South-East Europe organized in Belgrade on 17 December 2018 by the Strategic Police Matters Unit of the OSCE Transnational Threats Department in co-operation with the United Nations Office on Drugs and Crime (UNODC) and the OSCE Mission to Serbia...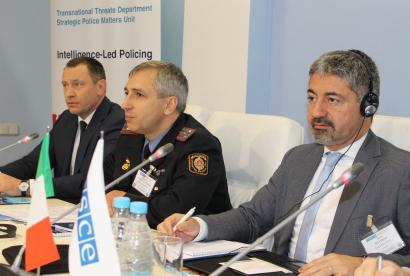 Publishing date:
13 December 2018
Way in which proactive and intelligence and/or information-led policing approaches can enhance the fight against serious and organized crime were explored at a regional workshop for law enforcement representatives of Armenia, Azerbaijan, Belarus, Moldova and the Russian Federation conducted by the OSCE Transnational Threats Department's Strategic Police Matters Unit in Minsk on 13 December 2018...