News and press releases from the OSCE's global activities.
Publishing date:
21 June 2018
Content type:
Press release
BIHAĆ, Bosnia and Herzegovina, 21 June 2018- The OSCE Mission to Bosnia and Herzegovina (BiH) presented a first assessment of issues negatively impacting the quality and effectiveness of the judicial response to corruption in BiH to representatives of the judiciary and law enforcement agencies today in Bihać...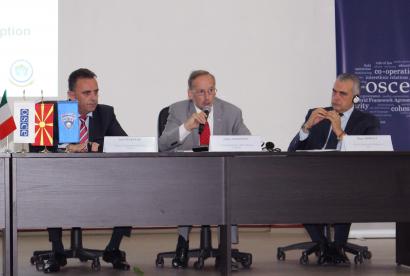 Publishing date:
21 June 2018
A two-day workshop aimed at assisting representatives of law enforcement bodies to combat corruption concluded on 21 June 2018 in Skopje.
Publishing date:
8 June 2018
An OSCE Programme Office in Astana-supported workshop on investigating financial crime and recovering stolen assets concluded on 8 June 2018 in Astana...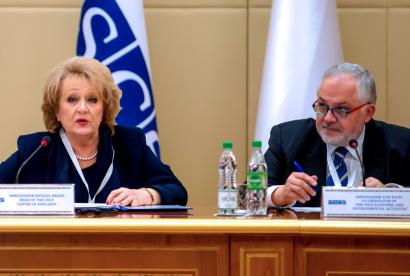 Publishing date:
31 May 2018
"Good Governance and Economic Connectivity- best practices within the OSCE region" was the topic of the OSCE Regional Ministerial Conference organized by the OSCE and the Government of Turkmenistan that ended in Ashgabat on 31 May 2018...
Publishing date:
20 March 2018
On the occasion of World Social Work Day, the OSCE Mission to Bosnia and Herzegovina (BiH) supported the Faculty of Political Sciences of the University of Sarajevo and the Association of Social Workers of the Federation of Bosnia in organizing the conference "Social Work in Education", which concluded on 20 March 2018 in Sarajevo...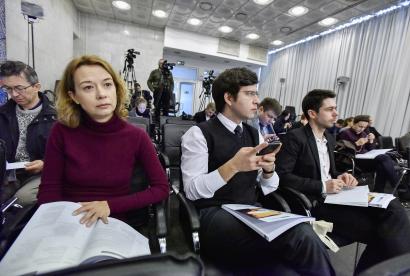 Publishing date:
14 March 2018
The OSCE Project Co-ordinator in Ukraine jointly with the project Support to Anti-Corruption Champion Institutions (SACCI) funded by USAID, conducted dialogue focus groups on anti-corruption reform in 10 regions across Ukraine in 2017. The results of these dialogues were assembled in publication of survey on perceptions of the success of the anti-corruption reform presented at an event held on 13 March 2018 in Kyiv.
Publishing date:
2 February 2018
Some 75 city administration officials including city council members, public enterprise officials and providers of citizen services from Novi Pazar have successfully completed an OSCE-supported public relations and customer service training course held over a period of three months from November 2017 to January 2018. The final course in a series of three will take place in Kopaonik from 2 to 4 February.