News and press releases from the OSCE's global activities.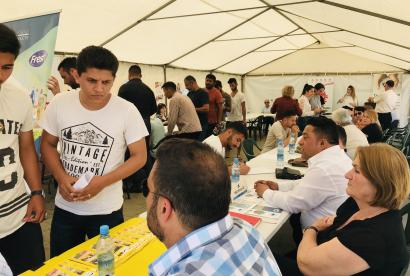 Publishing date:
13 June 2019
On 11 June, the OSCE Mission in Kosovo started a series of employment fairs for members of Kosovo Roma, Kosovo Ashkali, and Kosovo Egyptian communities in Pejë/Peć. The employment fairs aim to create a bridge between potential employers and employees, and to provide community members with a network for career exploration...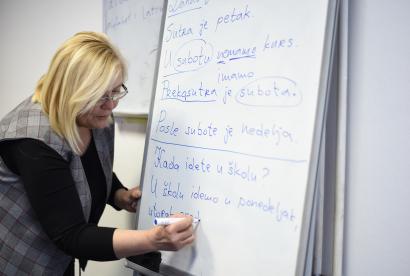 Publishing date:
29 March 2019
The OSCE Mission in Kosovo has started a set of three-month Albanian and Serbian language classes for youth belonging to Kosovo Albanian, Kosovo Serb, Kosovo Bosniak, and Kosovo Roma communities residing in the municipality of Obiliq/Obilić. The courses will run from March to June 2019...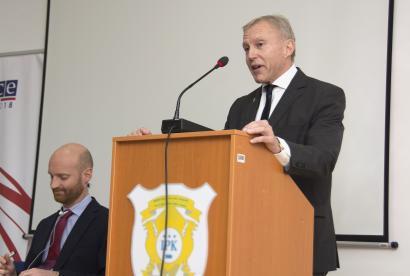 Publishing date:
1 March 2019
A 4-module specialized training program organized by the OSCE Mission in Kosovo for 49 officers of the Police Inspectorate of Kosovo (PIK) on combating corruption and increasing police integrity concluded today in Prishtinë/Priština...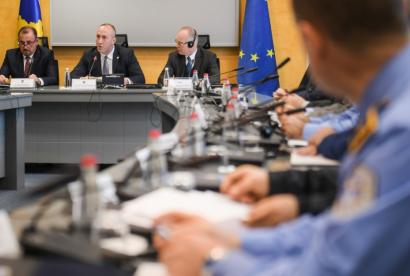 Publishing date:
30 January 2019
A three-day consultation between the OSCE and Kosovo authorities on how to set up an Advance Passenger Information (API) system to detect and thwart the movement of foreign terrorist fighters was organized from 28 to 30 January 2019...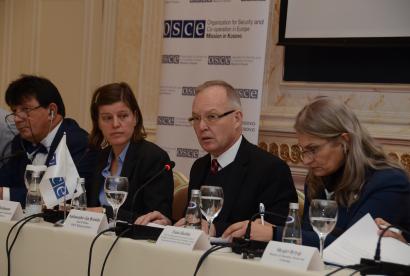 Publishing date:
18 December 2018
Content type:
Press release
PRISHTINË/PRIŠTINA, 18 December 2018 – The OSCE Mission in Kosovo published today a report which assesses the access to pre-university education for non-majority communities in Kosovo. The report, Communities' Access to Pre-University Education in Kosovo, covers the period from 2014 to 2017 and looks into the provision of education in the majority and community languages...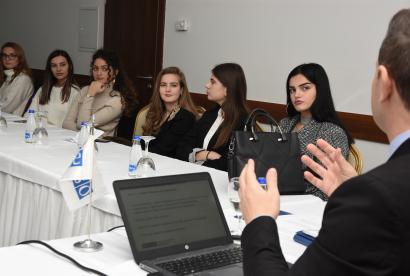 Publishing date:
30 November 2018
From 26 to 30 November 2018, the OSCE Mission in Kosovo delivered training course on international standards and the Kosovo legal framework on protection of property rights to 145 law students of Prishtinë/Priština University.
Publishing date:
20 November 2018
On 19 November 2018 the OSCE Mission in Kosovo completed the installation of indoor and outdoor surveillance cameras in the primary school Ali Hasi in the village Cërmjan/Crmljane, located in the municipality of Gjakovë/Djakovica, with the aim of reducing violence in schools. This brings the total number of schools equipped with cameras by the OSCE Mission to 15.