News and press releases from the OSCE's global activities.
Publishing date:
25 November 2019
PRISHTINË/PRIŠTINA, 22 November 2019 – The OSCE Mission published today a report on the Well-being and Safety of Women in Kosovo, which provides detailed data on the patterns of violence against women, attitudes towards gender roles and the impact of violence in the lives of the women affected.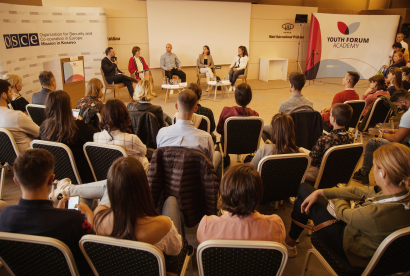 Publishing date:
27 September 2019
The OSCE Mission in Kosovo's four-day Youth Forum Academy, held at Hotel International Prishtinë/Priština, concluded on 26 September 2019...
Publishing date:
20 September 2019
A three-day meeting between the OSCE and Kosovo institutions on the legal aspects of setting up an Advance Passenger Information (API) system was held in Pejë/Peć from 18 to 20 September 2019...
Publishing date:
5 July 2019
A two-week youth camp on restoration and documentation of cultural heritage in the village of Letnicë/Letnica, Viti/Vitina municipality, concluded on 5 July 2019...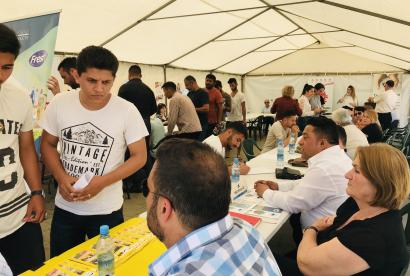 Publishing date:
13 June 2019
On 11 June, the OSCE Mission in Kosovo started a series of employment fairs for members of Kosovo Roma, Kosovo Ashkali, and Kosovo Egyptian communities in Pejë/Peć. The employment fairs aim to create a bridge between potential employers and employees, and to provide community members with a network for career exploration...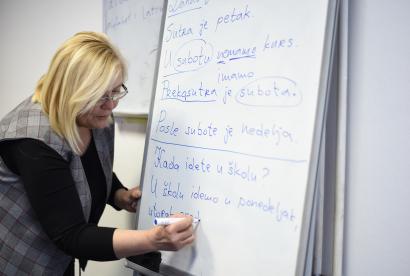 Publishing date:
29 March 2019
The OSCE Mission in Kosovo has started a set of three-month Albanian and Serbian language classes for youth belonging to Kosovo Albanian, Kosovo Serb, Kosovo Bosniak, and Kosovo Roma communities residing in the municipality of Obiliq/Obilić. The courses will run from March to June 2019...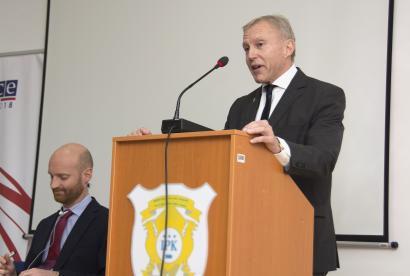 Publishing date:
1 March 2019