News and press releases from the OSCE's global activities.
Publishing date:
22 November 2017
Enhancing the ability to respect human rights while countering terrorism was the aim of a training course organized by the OSCE Office for Democratic Institutions and Human Rights (ODIHR) for 22 officers from the Albanian State Police Counter-Terrorism Directorate in Tirana on 21 and 22 November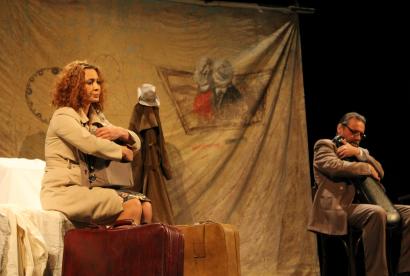 Publishing date:
17 May 2016
ELBASAN, Albania, 17 May 2016 – The OSCE Presence in Albania, with support from the German government, yesterday in Elbasan hosted a performance of a play reflecting on Albania's totalitarian past...
Publishing date:
16 February 2016
BAJRAM CURRI, Albania, 16 February 2016 – The Tropoja District Court in northern Albania today presented the first results of the OSCE- and USAID-initiated Justice without delays project, which reveal significant improvements to the efficiency of the trial sessions...
Publishing date:
15 December 2015
TIRANA, 15 December 2015 – An OSCE-supported policy paper providing recommendations on how to address overcrowding in prisons and in pre-trial facilities in Albania was presented today at an event held in the Justice Ministry...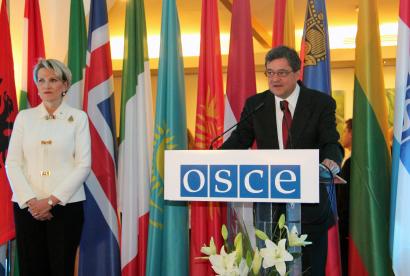 Publishing date:
8 December 2015
Ahead of International Human Rights Day, the OSCE Presence in Albania hosted an event in Tirana on 7 December 2015 with high state officials, partner institutions, diplomatic corps, civil society and media, highlighting the nexus between human rights and security and awarding a coalition of trafficking shelters for their work...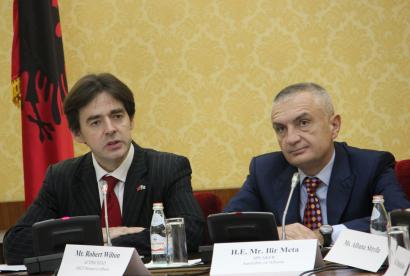 Publishing date:
4 December 2015
Content type:
Press release
TIRANA, 4 December 2015- Secretaries General of the Western Balkans Parliaments, who gathered in Tirana on 3 and 4 December, agreed on the need to further increase public participation in legislative processes. They also stressed that parliaments and civil society should work together to oversee the public consultation on draft legislation at all stages...
Publishing date:
17 December 2014
The OSCE Presence in Albania has presented local civil society associations ARSIS and Children of the World and Albania the 2014 Presence's Award for their contribution in assisting street children and fighting child trafficking at the ceremony in Tirana...