News and press releases from the OSCE's global activities.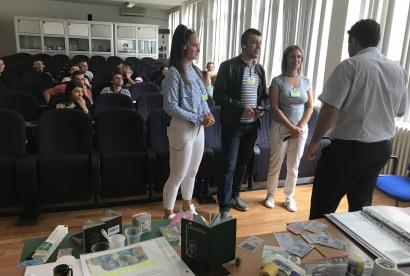 Publishing date:
20 September 2019
A five-day training course aimed at increasing the operational awareness of border guards in detecting forged documents, took place from 14 to 20 September, 2019 in Skopje, North Macedonia...
Publishing date:
1 April 2019
SKOPJE, 1 April 2019 – A co-ordinated response to existing and emerging transnational threats is the focus of an OSCE-supported regional conference taking place today and tomorrow in Skopje. The event was opened by Zoran Zaev, Prime Minister of North Macedonia, and Ambassador Clemens Koja, Head of the OSCE Mission to Skopje.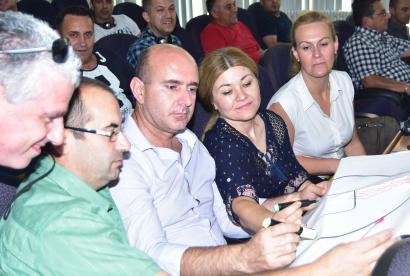 Publishing date:
5 July 2018
From 3 to 5 July 2018 the OSCE Mobile Training Team delivered in Skopje an interactive course on identifying foreign terrorist fighters for country's 24 border and security services officers...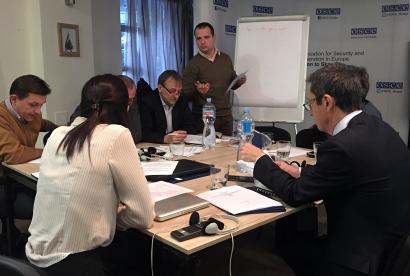 Publishing date:
14 December 2017
A workshop on how to establish an Advance Passenger Information (API) System in Skopje, aimed at preventing the movement of foreign terrorist fighters and combating terrorism and transnational crime, was organized by the OSCE Transnational Threats Department's Border Security and Management Unit (TNTD/BSMU) in Skopje from 12 to 14 December 2017.
Publishing date:
22 August 2017
Increasing operational awareness to detect forged documents and imposters is the aim of a three-day advanced training course for border police officers organized by the OSCE Secretariat's Transnational Threats Department with support from the OSCE Mission to Skopje, which started at the Police Training Centre in Idrizovo on 22 August 2017...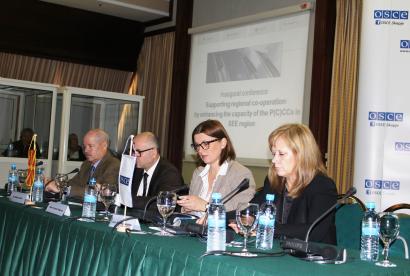 Publishing date:
25 October 2016
Content type:
Press release
SKOPJE, 25 October 2016 – An OSCE project to enhance the capacity of Police and Customs Co-operation Centres in South-Eastern Europe was launched today at a conference in Skopje, which brought together heads of police, the border police, and customs services from across the Western Balkans...
Publishing date:
14 March 2016
A one-week advanced training course, organised by the OSCE Mission to Skopje in co-operation with the German Federal Police and the Police Training Centre in Idrizovo, has started today for ten Border police officers on how to detect forged travel documents and certificates...