Security Community Issue 2/2015
Security Community is the OSCE's quarterly magazine. Debate, analysis and information on OSCE-related security issues. Read it in English, French, German, Italian, Russian and Spanish. Cover image by Lorraine Malach.
Featured:
Whither the Second Basket? Evolution of the Economic and Environmental Dimension of the OSCE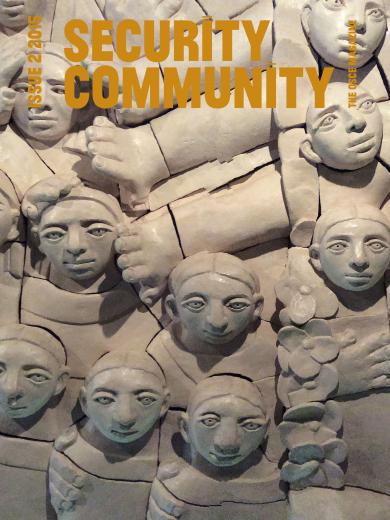 Accept Diversity
Strategize for Prevention
Support Dialogue
PERCOLATIONS
Welcome to Security Community
Security Community is the OSCE's online space for expert analysis and personal perspectives on security issues.
The views expressed in the articles are those of the authors and do not necessarily reflect the official position of the OSCE and its participating States.